What is STEM?
STEM is an approach to learning and development that integrates the areas of science, technology, engineering and mathematics. Technology holds the future of humanity. STEM camps are the best avenue to introduce our kids to the world of advancement such as coding and programming. It is valuable to gain skills that can be used by our children in their future careers. With the pandemic situation, the education system is greatly affected so schools have transitioned from face-to-face learning to virtual approaches like offering online tech camps, computer programming camps or tech summer camps for high school students, tech camps for youth, summer tech camps online for kids and teens, etc. Children can learn different things such as communication, team work, decision making, problem solving and creativity that can be applied in the real world in these camps.
The good news is a lot of online STEM camps are being offered in almost all cities in the US making it efficient, convenient and accessible for parents to enroll their kids without being physically present in a school. To help you decide, we've compiled a list of some of the best online/virtual STEM Camps in 2021.
6 Best Online STEM Camps 2021
Robolink
Robolink was established in 2012 in San Diego, California to encourage students to engage with STEM. They make fun and approachable robotics kits that teach coding and engineering in a way that's exciting to children and teens. With their online classes, they can teach students using the cutting edge of technology! They were the first to make a programmable educational drone as well as a self-driving car kit that teaches artificial intelligence.
Their Afterschool & Weekend Camps have unique, stand-alone projects and activities so your child can engage with new friends. Learn new skills and mix and match weeks to find your child's favorite program!
Robolink's afterschool and weekend camps have unique, stand-alone projects and activities so kids can learn new skills in web development, game development, data science, machine learning, and artificial intelligence. It can be a one-to-one for a more customized learning experience or group class to meet new friends and do some fun activities with them. You can choose between a 2-day weekend camp or 5-day afterschool camp.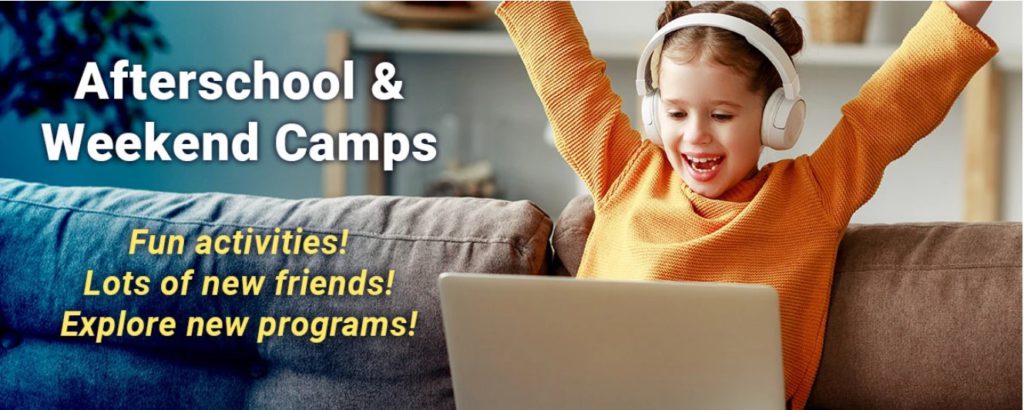 Robolink is also offering virtual classes if you're looking for a regular class to further enhance your skills in coding and programming. They have 1:1 or group lessons for Drone Programming, Artificial Intelligence with Zumi, Python Coding, Robotics Fundamentals and Virtual Robotics with VEXcode VR. All of their kits are also supported with online lessons for your reference so you can dive deeper even after the camp or virtual subscription.
iD Tech
iD Tech pioneered the very first tech camps for kids and teens in 1999. They've grown from 280 to 50,000 students per year. Whether you want at-home experience or onsite, iD Tech camps and academies in over 150+ university locations can give you what you are looking for in tech summer camps. With their record of long-term student success, and reputation in the world of STEM education, they can be one of the world's go-to summer STEM educators. 
Their tech camps online are being offered in multiple time zones from Mondays-Fridays with Python, Java, Minecraft, Roblox, Unity, Adobe, 3D modeling as their top taken courses. Their courses cater the grades 7-12 students with an average of 5 students per instructor in 2 hours of live instruction and peer collaboration + 2 hours of self-paced project development per day.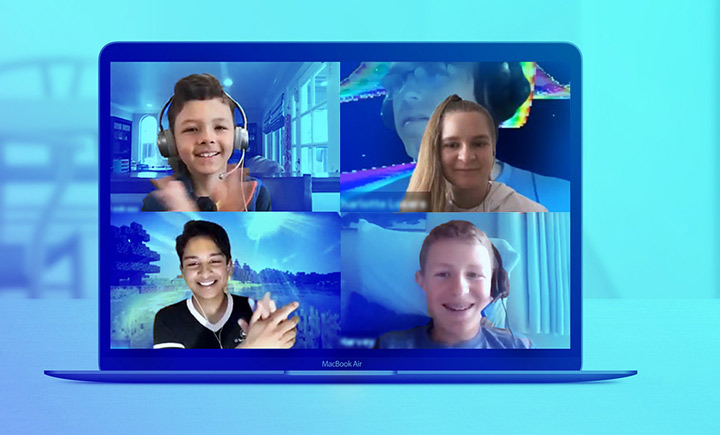 If you want a curriculum tailored to your kid's interests and skill level, you can also go with their 60-minute online private sessions from single lessons to multi-packs. And with their newest offer, you wouldn't hesitate to hit their enroll button — your child can bring a sibling (or friend) to their sessions for free!
There are a lot of iD Tech camps reviews that can support how impressive their camp is. Most kids normally have an enjoyable, engaging and immersive experience after their camp sessions.
CodaKid
CodaKid is an online kids coding academy and tech camp that teaches kids to create games, apps, and Minecraft mods using real programming languages and professional tools. They've been teaching over 30,000 students to code in about 100 countries since 2016. CodaKid's mission is to educate the next generation of coders who will use their skills and knowledge to make the world a better place.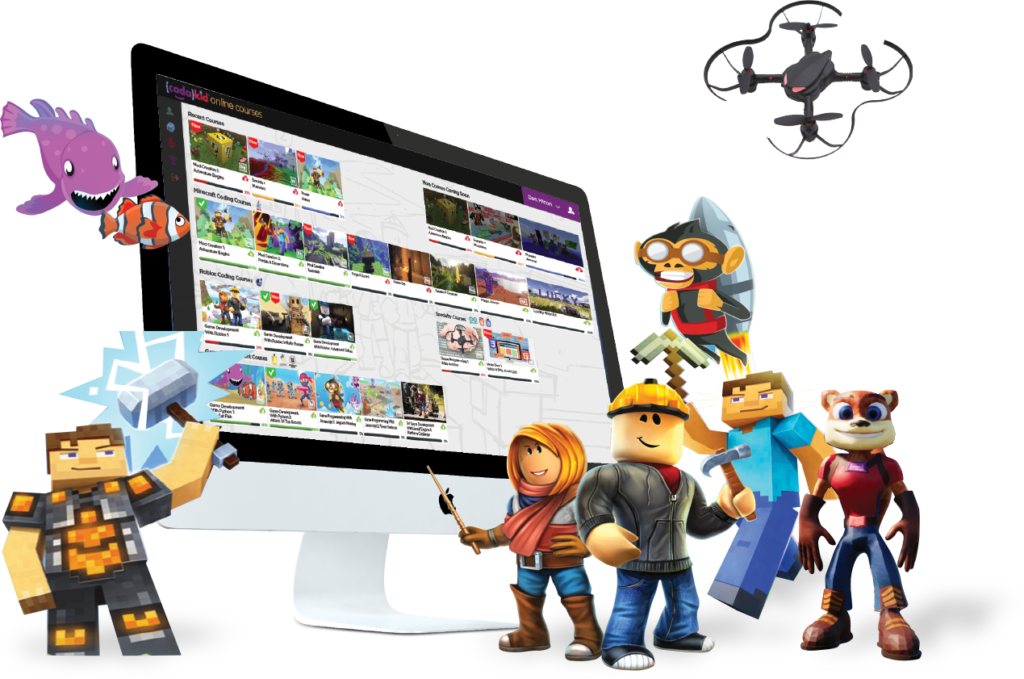 They have around 58 computer coding courses, 220 online coding quests and 600 computer coding challenges and adding more to offer you whether self-paced or 1-on-1 private lessons. The courses include 15 Minecraft Coding, 11 Roblox Coding, 9 Game Programming, 15 Scratch Programming, 2 Specialty Courses.
The coolest thing about CodaKid is their support system. If your child requires set up assistance, has a question, or needs support, their amazing engineers and coders are ready to support as soon as possible to make sure that kids have easy access to the support they need to really understand the code they're trying to learn.
You can try CodaKid for free for 14 days to see if their course suits your kids needs. They have an affordable monthly subscription and no contracts where you can cancel anytime.
Digital Media Academy
Digital Media Academy (DMA) was launched by STEM educators on the campus of Stanford University in 2002. According to DMA, their online platform is the best place for students to get their start as designers, developers, programmers, engineers, animators, musicians, filmmakers, and creators.
DMA tech camp caters to ages 9-18 years old with their around 99 courses. They have courses in Software Development and Coding, Digital Photography and Graphic Design, Game Design, Java Programming, App Development, Music Production, Illustration and 2D Animation, Roblox Game Development and a lot more. 

Their students go on to big things after camp. One of the students who took Audio and Music Production was able to become a professional mixer when his track was chosen to be the official Sony-released remix out of over 2,000 remix entries. A graphic design student, who earned recognition as one of District 207's Best in the area of technology innovation, is now an intern at AmericanEagle.com, a web design and development company. A Digital Media academy student is now an intern at Microsoft-stopping to shadow the VP of Trust and Safety at Google. These are just some of the students who turned their interest into passion and begin their journey at DMA.
Galileo
Galileo has been leading tens of thousands of kids to become solution-oriented innovators since 2002. They have served more than 225,000 campers with their 115 mission driven programs at 50+ camp locations mainly in metro areas such as San Francisco Bay, Southern California, Chicagoland and Denver.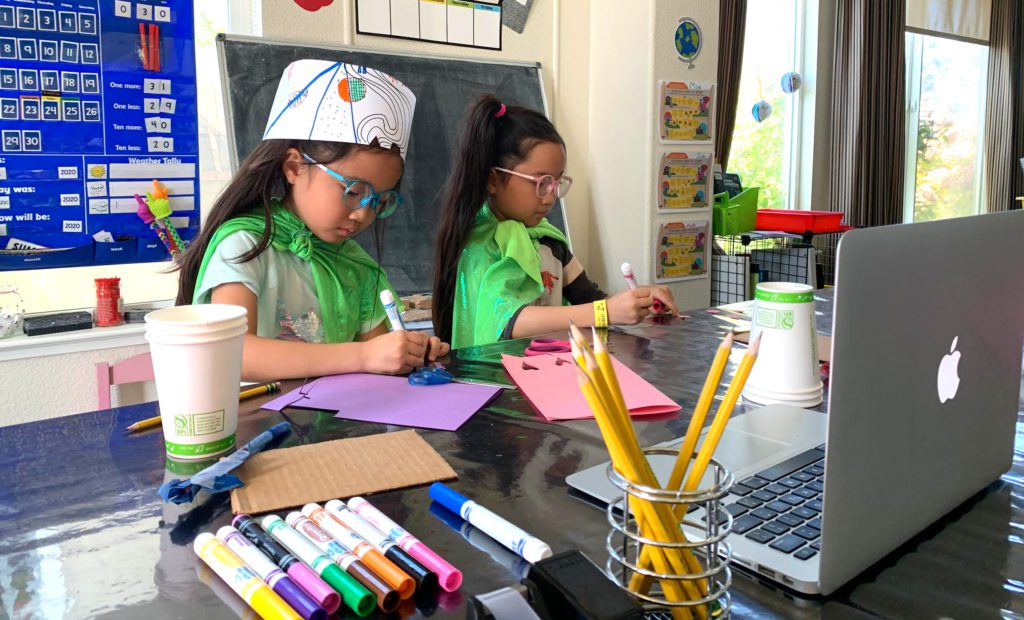 They are consistently awarded "Best Camp" in the community they serve with an excellent Yelp rating of 82 listing and average rating of 4.5 stars. They were awarded as one of the best places to work in the Bay Area for nine years and named one of Forbes' Best Small Companies In America in 2017.
Galileo offers summer camps on-site this 2021 to young innovators with a whole new different approach for a safe yet enjoyable environment. Aside from their on-site camps, Galileo online is bringing the fun, engaging camp experience virtually with their online classes. Innovator's club for little campers from Pre-K to 3rd graders helps bring the kids' ideas to life with simple materials through crafting, constructing and building. If you're looking into tech winter camps or tech summer camps, Galileo's Break Camps are offered to maximize kids' time during holiday breaks like Spring, Thanksgiving and Winter with hands-on activities. 
WhiteHat Jr
WhiteHat Jr is an online learning giant that introduces and prepares kids ages 6-18 for this new coding world. Students will learn the fundamentals of coding to generate creative outcomes like animations and apps. All of their classes are being taught through their live 1:1 sessions at the comfort of your home. The company believes that kids' creativity is at its best at the age of 5-6 and gradually declines as they grow older. So, the earlier your kids are introduced to the world of coding and programming, the better their future holds.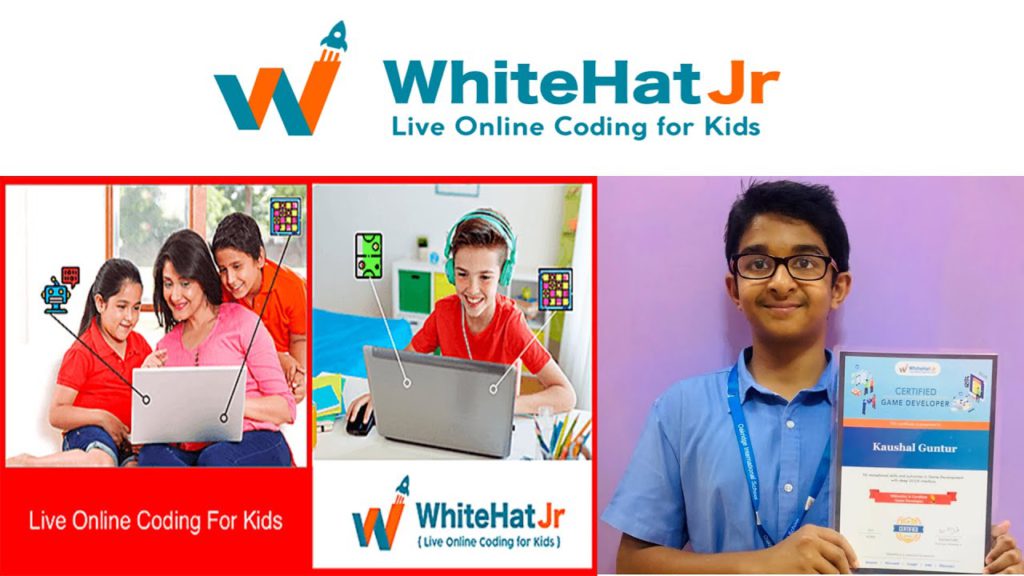 WhiteHat Jr was featured in Business Standard, TechCrunch, Your Story and CNBC TV18.
WhiteHat Jr online class mainly focuses on basics of coding for their 1-month course that includes Sequence, Fundamentals Coding blocks and Loops. Their 6-month course, which is their most popular online course, targets more on Events/UI, Conditionals, Complex Loop, Logic Structures and Turtle Coding. Their more advanced course covers extended UI/UX, Rich GUI app, Space Tech simulation in Space Lab / Game Lab, Professional Game Design good for 18 months. Students will receive certificates at the end of their course curriculum.
They also made it easier for parents to enroll their kids and try their online platform through your phone. You may now book a free trial class with their mobile app that can be downloaded on Google Playstore or App store. 
Conclusion:
STEM camps are being offered anywhere these days, whether it is on-site or online. You can definitely find a great camp that would enhance your kids knowledge and skills in STEM education.
I have listed 6 best camps that I know can help you get your kid dive deeper into coding, math, science, robotics or even arts, animation and music in a fun, engaging and innovative way. But there are a lot more out there that you can consider to get the suitable one for your child so don't be afraid to search and look into it.
Whatever you choose, do not forget to tell your kids to have fun as online camps are way more different than before but can give the same memorable experience and have a lasting impact as they grow up.
References:
https://summercamphub.com/best-stem-summer-camps/
https://www.education.wa.edu.au/what-is-stem
https://www.idtech.com/virtual
https://helpwevegotkids.com/wp-content/uploads/2020/04/virtual-stem-camp.jpg
https://techcamps.digitalmediaacademy.org/
https://galileo-camps.com/wp-content/uploads/2021/01/2020_CGA_MagicShowMakers_HY_01-1-e1609955064563.jpg