Do you want to involve your kids in coding? Or better, do you want to be part of something where coding together with your kids are possible? Yes it is possible with White hat Jr online class!
Who is WhiteHat Jr?
WhiteHat Jr is an online tutoring firm based in India where they teach coding to kids through one to one live video classes. Founded in 2018 by Karan Bajaj, they brought this educational platform to children aged 6 years to 14 years old in India and also in some parts of the U.S. 
What can WhiteHat Jr offer?
WhiteHat Jr gives free introductory classes but after the introductory level, they will encourage you to enroll to a WhiteHat Jr coding class which your kids will definitely learn from and enjoy. WhiteHat Jr fees depend on how many classes you will take – you can choose from 8, 44 or even 144 classes. The platform used for the White hat curriculum is innovative and you can obviously see that it is designed on what kids would love and prefer. A lot of parents have good feedback with the teachers too as they are described as good mentors to their kids in their online class on WhiteHat Jr coding. They are also given homework after class for knowledge retention and even given a series of awards to encourage the kids to do well and give their best shot every time. They even have several competitions for coders who want to compete. For you to be able to participate, you need to have a WhiteHat Jr login.
From their website, WhiteHat Jr's coding courses are oriented towards coding and programming by learning the following:
The essentials of coding: Logic, Structure, Sequence
How to create Websites, Animations & Apps
How to manipulate data using programming languages
How to be a problem solver
How technologies converse with each other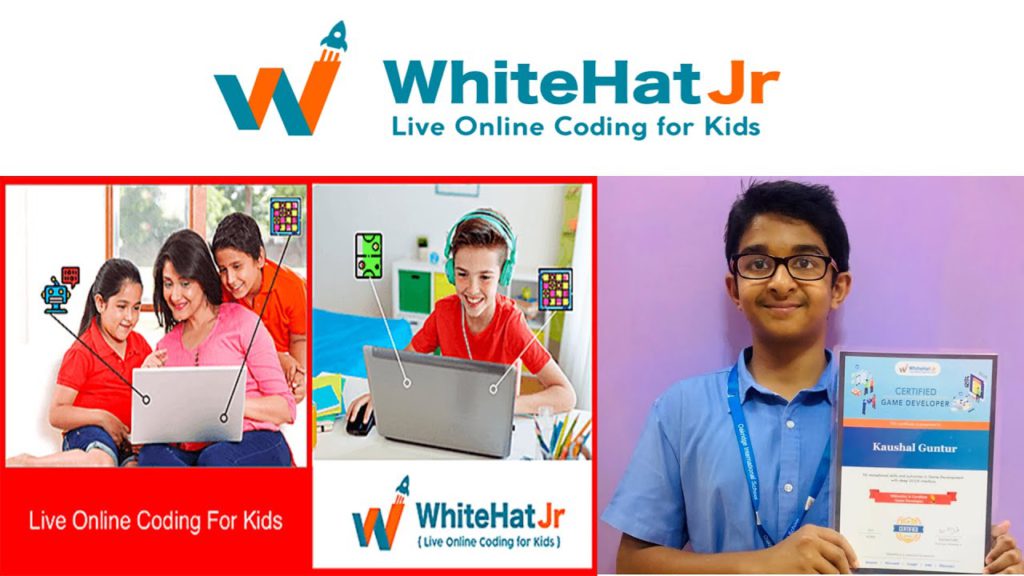 What parents and kids say about WhiteHat Jr?
Several parents commented that after they've signed up their kids to WhiteHat JR coding, they noticed positive benefits like their reasoning skills have improved a lot and also their logical thinking. Their confidence level was enhanced as well.
When kids are also enrolled in online coding class like in WhiteHat Jr, they also learn time management skills, as one parent testified. Online coding classes enable them to be creators and risk-takers! As they learn how to code, they are motivated to create things rather than consume it, which leads to a very helpful skill when they grow old – the entrepreneur thinking.
Take a look at some of the students' testimonials!
Any great benefits I can get?
One of the benefits of White hat curriculum is the part where they would send kids to Silicon Valley – isn't that amazing? First, Kids need to consume 40 hours of training on how to code and then they will be invited to showcase the apps they've created for the so-called Silicon Valley Challenge. Some of the apps presented were impressive and remarkable as these can be used in real life situations. Apps like World's first eye testing app, Life Saving Ambulance app, Anti-bullying app and so much more paved the way for kids to fly to Silicon Valley.
Great way to start a coding class!
Kids nowadays are getting smarter and advanced. Online classes like WhiteHat Jr coding class enables kids to practice and hone their skills which they can eventually use as they grow their career in the future and make this world a progressive and better place to live.
References:
https://wikitia.com/wiki/WhiteHat_Jr
https://whitehatjrreview.blogspot.com/2019/11/whitehat-jr-review-by-parent.html#more
https://healthwealthbridge.com/white-hat-jr-online-coding-for-kids/
https://whitehatjrreviews.wordpress.com/