Do you want to involve your kids into STEM learning as early as their grade school years? There is this cool, fun and engaging robotics kit that includes creative building, robotics and coding all at the same time. This one powerful kit is called the Vex Robotics Kit. This incredible Kit is a reasonable STEM construction system that encourages children to use their creative juices and curiosity while they're still young. At a young age, children's brains are still teachable and would always have the capacity to absorb ideas and curiosity level is at its peak, that's why it is perfect to start them young. Start them with this cool and amazing kit.
But I want to focus more on one of their fancy educational robots, VEX GO! VEX GO Robotics is an affordable STEM construction system that teaches 3rd – 6th grade students through enjoyable and hands-on activities to understand coding and engineering better without getting easily bored of it.
Building your first basic robot with Vex Robotics Kits is as easy as 123 as the kit comes with a handy booklet with quite a few detailed instructions to assist you with your building. They say that Vex kit is approachable which means a child doesn't need any experience in robotics or coding before getting started. They will learn skills like problem-solving, engineering and coding where they can carry through college for their robotics career in the future.
The VEX GO Kit comes with a color-coded storage to help instructors and students stay organized and access everything easily. VEX GO Classroom Bundles are made available for educators or schools who offer STEM Education in a classroom setup. It contains everything the instructors need to get started and proceed with engaging lessons. VEX GO price starts at $1,329 per kit.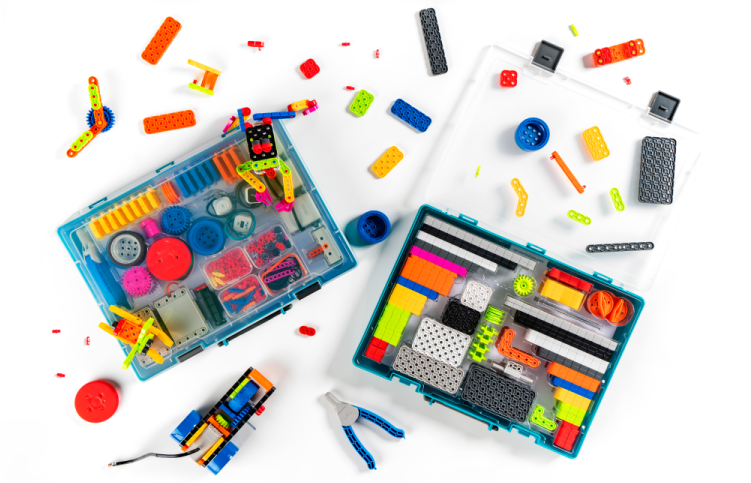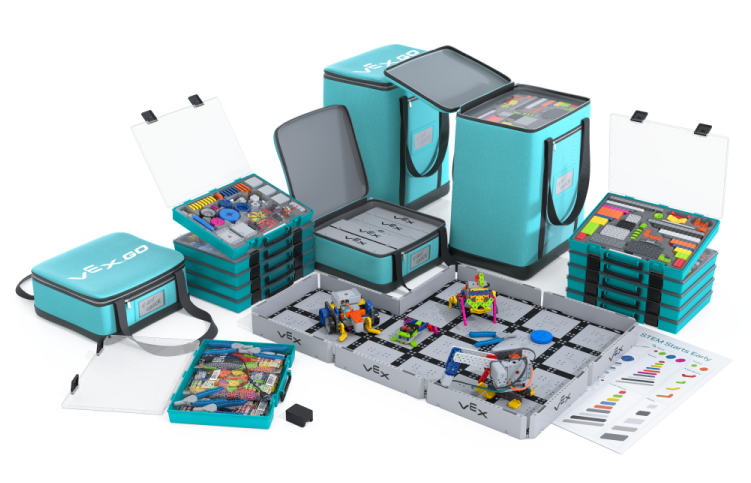 Vex also offers free online access to their teachers resources, VEX GO build instructions, VEX GO activities, Cumulative pacing guide and VEX GO STEM Lab units that contain structured activities for iteration, engineering, real world applications and chance for students to build teamwork and collaboration skills. Start it with the First Time Users section, to get organized and access VEXcode GO — the platform for VEX GO coding.
In-Classroom STEM competitions are also being held such as VEX GO challenge that get students go head-to-head in online challenges that drive them to put their STEM skills to the test in a uniquely engaging setting.
Check their free webinar to get a fresh start with VEX GO!
References:
https://www.vexrobotics.com/go
https://www.vexrobotics.com/go/support/go-guide
https://blog.bestbuy.ca/toys/vex-iq-robotics-construction-kit-review
https://en.wikipedia.org/wiki/VEX_Robotics
https://kb.vex.com/hc/en-us/articles/360049144232-Get-Started-with-a-GO-Kit
https://education.vex.com/stemlabs/go