With the advanced technology, humanity's future might turn to the world of digital technologies with robotics and artificial intelligence that will greatly impact the future generations. Introducing programmable robots will allow children to learn in a fun and innovative way about the world of programming and robotics.
The company
Robolink is a robotics company established in 2012 with a mission to make STEM education accessible, engaging, and fun. They make their own robotics kits that teach coding and engineering that caters to children and teens. Their CoDrone, the first programmable drone, is a great success and used in many schools to teach coding and programming. Then in 2019, they introduced the first self-driving car that helps you learn AI (artificial intelligence) — Zumi!
What is Zumi?
According to Robolink, Zumi is a curious little self-driving car that's all about learning AI. You can teach this smart robot to recognize colors, learn gestures, recognize faces, and more! With Zumi Blockly, you can use block-based coding to get Zumi learn the environment while Zumi Python can be used if you're more into text-based coding. During Zumi's launch in 2019, it won an award as the CES 2019 Best of Innovation Award in the Robotics & Drone.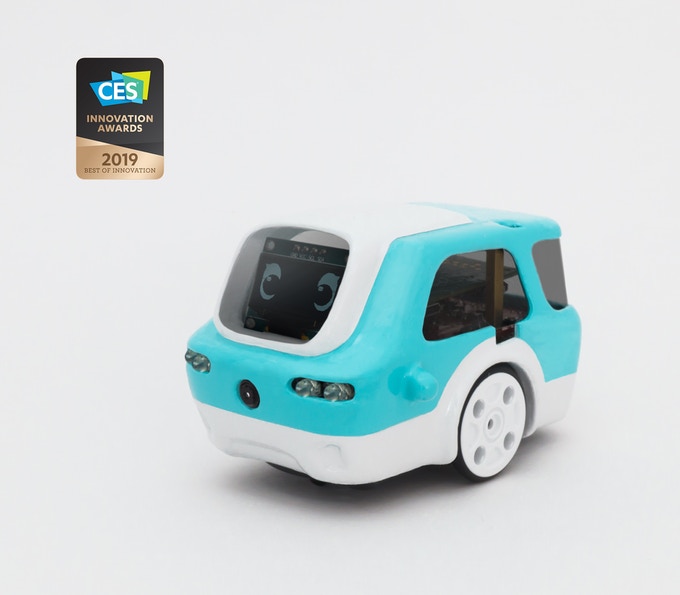 Zumi's features
Zumi robot is compatible with Arduino that is mainly built from a Raspberry Pi Zero. The robot also contains a gyrometer, accelerometer, 2 DC Motors, Pi Cam, On-Board Buzzer, 128 x 64 OLED, 6 IR Sensors and a 60-min battery life. 

What can Zumi do?
Robolink Zumi, referred to as "she" by the company, can constantly learn by training her to navigate an environment. She can do the following:
can be programmed to calculate and use the optimal route on the road
can be programmed to identify obstacles on the road and act accordingly
can be trained to recognize the movements of your hand to follow the directions you will indicate with
can be trained to recognize your face as that of your friends or family
Tutorials and Community Forum for Zumi
Coding a robot or driving an AI car as a first timer could be troublesome that's why Robolink has creative teaching tools or Step-by-step tutorials & curriculum that are made available for free to all its users. A community forum was also established to support this AI education tool for any technical issues or concerns. They also offer an online course, Artificial Intelligence (AI) with Zumi, to grades 6-12 with Python code to dive deeper into the world of Zumi to know how self-driving cars work while learning real-world code. 
References:
https://www.techagekids.com/2019/02/zumi-by-robolink-kids-learn-ai-automated-cars.html
https://shop.robolink.com/pages/zumi
https://learn.robolink.com/product/zumi/
https://www.atlabme.com/driving-world-artificial-intelligence-zumi/