Do you want to develop STEM (Science, Technology, Engineering and Math) skills with your kids? Skills that will not just prepare them for their future but also for them to have fun while learning. One of the most exciting ways to let kids be involved in STEM learning is through STEM kits. The following kits are packed with powerful pieces and components that your kids will surely learn from and enjoy. Let's dig in to the top 10 best STEM kits for kids this year 2021.
CoDrone mini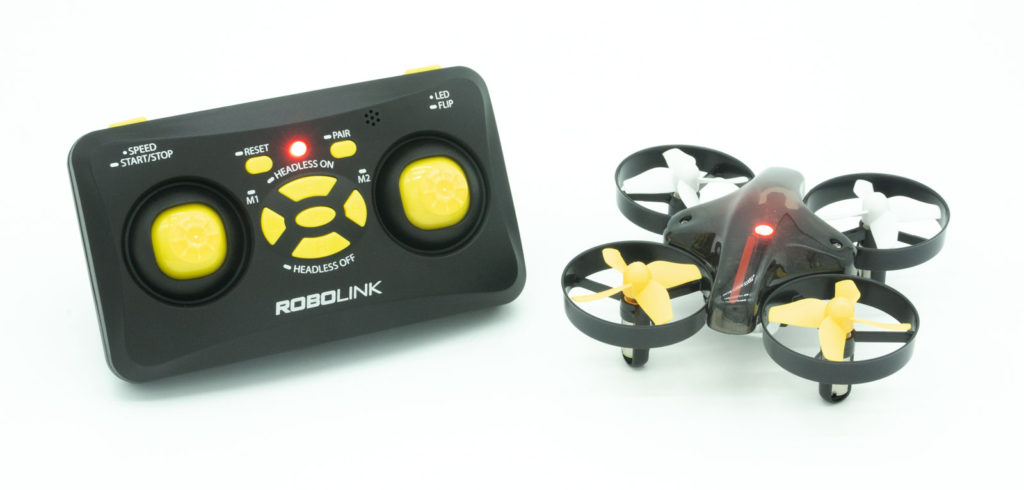 If you or your kids are learning just the basics of coding and robotics, then CoDrone mini is best for you. It is a mini drone smaller to its cousins, CoDrone Pro and Lite. This power-packed kit comes with free online tutorials, the drone itself, batteries and a remote control so that it can be flown straight out of the box or you can fly it by programming codes with Blockly and Python.  It is also compatible in Mac, PC and Chromebook, making it incredibly adaptable to all who wants to learn the basics of drones and coding.
CoDrone Mini is also designed and recommended for Ages 8 and up, good to be used as stem kits age 8 and for younger audiences who want to learn foundational concepts behind coding. This is the best drone so start exploring coding and programming while you enjoy flying drones and hey, it is much affordable compared to other brands! Price starts at $89.99 at Robolink store – not bad for your first programmable drone.
Micro:bit
Do you want to see a micro-computer packed with awesome features and designed to help kids engage in coding and software development? Then Micro:bit is what you're looking for! Manufactured by the BBC company as part of its Make it Digital initiative, the micro:bit is one of the world's smallest programmable computers. It's a micro controller with extra sensors and I/O connectors, designed to be programmed from another device – be it a computer, tablet, laptop or a smartphone.
You can do a lot of projects with a micro:bit computer and just by selecting a wide range of projects on the BBC website, you can start with the simple tutorial guide that introduces three projects: an alarm, a synthesizer and a raindrop-catching game. There are four coding options to choose from and all are available on their website, www.microbit.co.uk – choose from Code Kingdoms' JavaScript, Microsoft Block Editor, Microsoft Touch Develop, and the old standard, Python.
This is an incredible tool to start educating kids with coding to create games, robot techniques and other devices yet to be made. It's small size and built-in sensors make it easy to code and entertaining to use. Designed really for education, Micro:bit can give endless opportunities for learning even more exciting projects and inspire the next generation of engineers, coders and computer programming professionals in the future.
Piper mini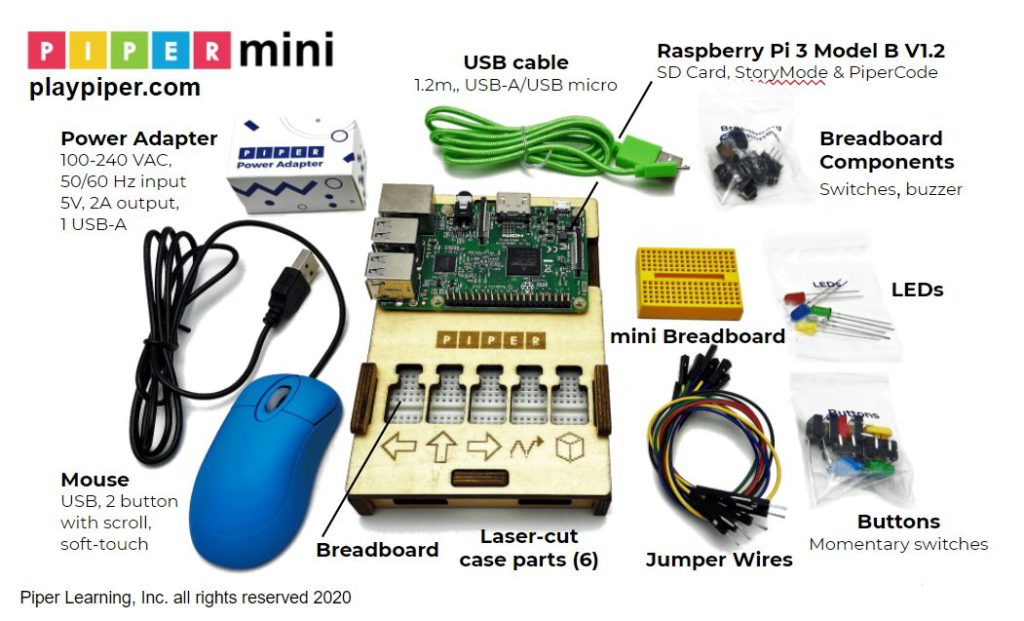 Piper mini is a one great tool to introduce your kids into STEM learning. It's the smaller version of the Piper computer kit, complete with all Piper features minus the add-ons. It has the powerful Raspberry Pi which is the Piper software and levels, and all the hardware components you need for each level that you want to build. This super kit promises to teach fundamental knowledge of how computers work and teaches children computer science concepts like how hardware works and how it interacts with the codes you will program.
The Piper Mini is as remarkable as the Minecraft game itself. It focuses on children who have a passion for building gadgets, a huge interest in creating their own PC, and are big Minecraft players. This kit is categorized under the stem kits age 8 and above. The kit comes with a large blueprint poster with clear illustrations and all components are completely labeled, including the screws and connectors. Kids will love to build and work on this controller as it will give instructions to connect wires and at the same time they are also playing a game where the character moves forward every time you progress in each step.
The game also includes a storyline where you are asked to have a mission – For example: You are a robot in outer space and it is your mission to stop an asteroid from destroying Earth. This game will include solving puzzles and building tools towards the end. The game also gives the kids an opportunity to navigate with switches and lights in the breadboard. This kit is one amazing introduction to kids in STEM learning!
Zumi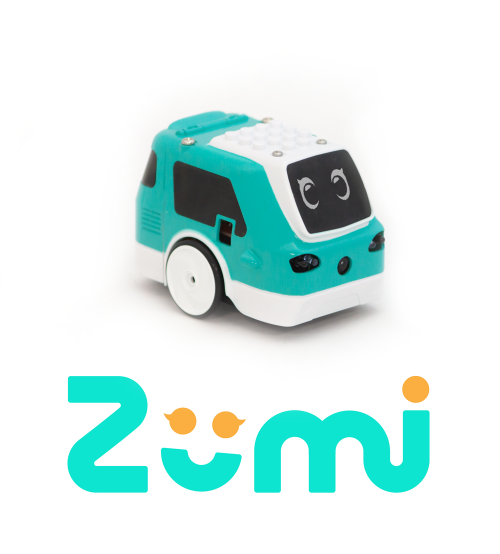 Zumi is a friendly, self-driving car kit that helps Artificial Intelligence (AI) learning approachable and accessible for everyone. You can program this car robot to identify colors, learn gestures, recognize faces and a whole lot more! While teaching Zumi how to do tricks and actions, you also learn in a fun way at the same time! Your kids will learn skills that will soon become an essential skill set for the future. Zumi can teach about AI topics such as basic robotics, mapping & navigation, machine vision, decision-making and also machine learning. This may include programs to identify obstacles on the road, recognize movements of your hand to follow directions and can also be trained to recognize your face.
This awesome self-driving car can be programmed using Blockly for block-based coding and also with Python for more text-based coding. The company and manufacturer Robolink knows that coding and programming Zumi can be intimidating, that's why they have created teaching tools and online step-by-step tutorials available for free to all interested users.
Just a couple years back, Zumi won an award in the CES 2019 with the best of innovation award in robotics and drone. This is definitely recommended for those who want to learn and enjoy STEM learning in a fun and cool way!
VEX GO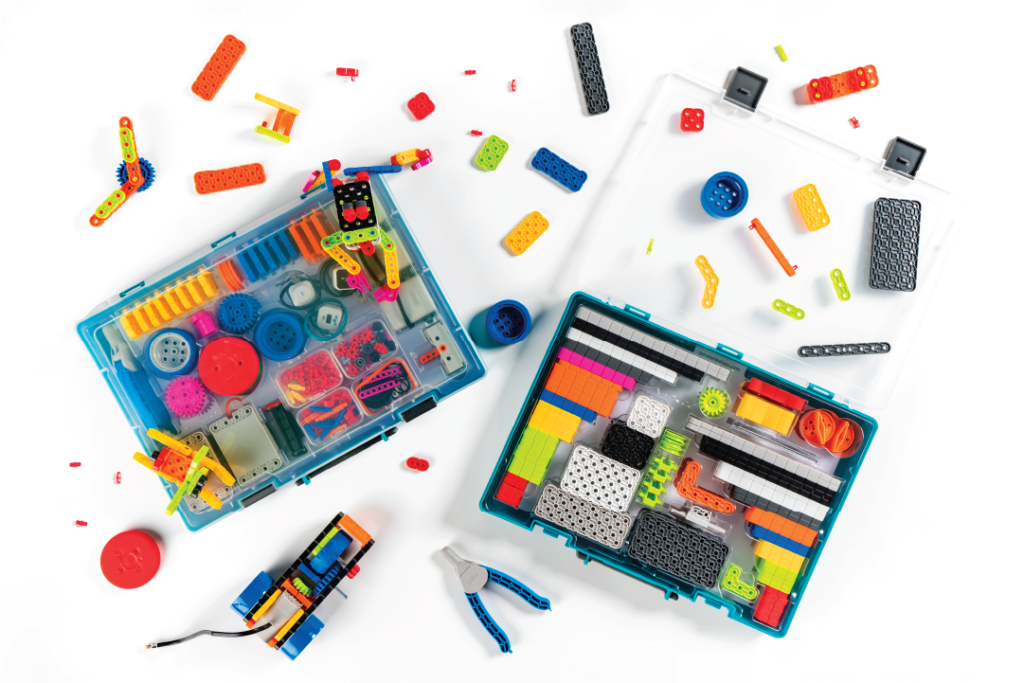 One fun and smart way to introduce your kids with STEM learning is with VEX GO. VEX GO is an affordable construction system that teaches fundamentals of STEM through hands-on activities that help your kids perceive coding and engineering in a fun and positive way! This super kit includes components that lets you build numerous projects that you can ever imagine – complete with building block plastic pieces, motors, batteries, sensors and switches.
VEX GO can be programmed using VEXcode blocks powered by Scratch blocks – this is an easy way to program your robot as it has drag & drop features and a device management that is simple, flexible and powerful. It also has minimal instructions so that students can easily start building and coding right away.
VEX also offers free online tutorials to their teachers resources, VEX GO activities, Cumulative pacing guide and STEM Lab units that contain structured activities for iteration, engineering, real world applications and chance for students to build teamwork and collaboration skills.
This awesome kit is also pre-sorted into a convenient re-usable case that keeps all the parts organized and easily accessible. This is designed and categorized under stem kits age 9 and up and is ideal as stem kits for distance learning with online educators focused with COVID-19 related STEM alternatives and resources. Articles available on their website includes teaching with one robot per child, using VEXcode VR when students are remote, and a disinfecting guide for VEX products.
Ozobot Evo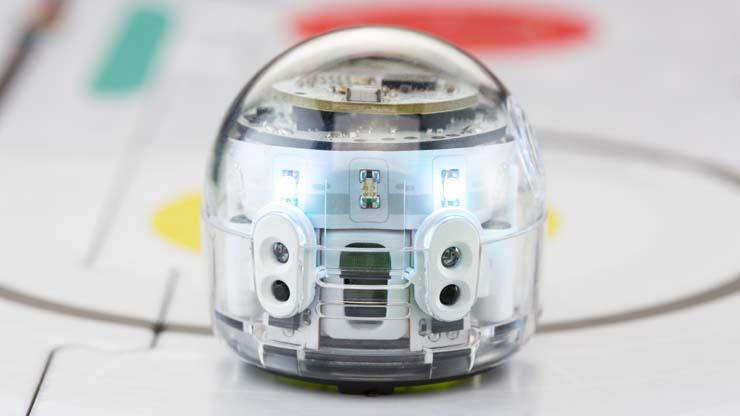 Looking for a tiny robot with big features to learn and play with? Ozobot Evo is your pal. The Ozobot Evo is a fun robot toy with a multi-step on-ramp to coding, appealing to a wide range of ages. It is a miniature robot that can perform maneuvers and amazing tricks. This might be treated as a toy at a first glance but this miniature robot is an educational tool allowing kids and educators alike to learn robotics and coding. This super robot is lightweight and user-friendly. You can use it right away after unpacking just by pressing a button and placing the robot on a drawn line and it will immediately start to play with Color Codes.
One great thing about the Ozobot is the high quality of electronics inside. IT has a couple of separate propelled motors, multiple sensors, LED lights and a speaker all packed and programmed into one little robot – now that's amazing! Ozobot can definitely provide a unique hands-on learning experience for coding.
This super robot can be programmed using OzoBlockly where you can choose four different levels of complexity – from icons-only novice mode to a complex advanced version, everything with complex math functions good and can be categorized under stem kits age 8 and up which can be more challenging with the difficulty modes it has – from novice to master. The advanced mode that is ideal for the older kids includes more complex programs where you can encounter some functions involving math.
Ozobot is definitely a robot for all ages – Younger kids can just draw thick lines on a piece of paper and the Bit will follow it. While in older kids, they can enjoy graphical programming with OzoBlockly. It can also be used for more serious programming projects. But overall, the OzoBot is a toy that can teach kids and teenagers how to code.
Osmo Genius Kit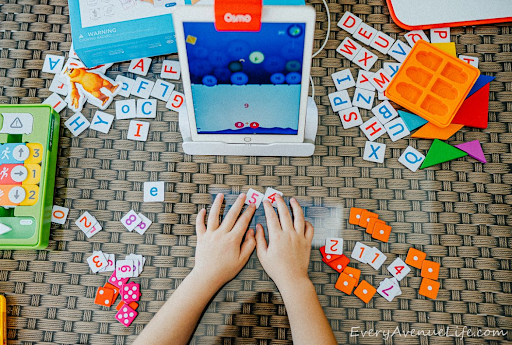 Osmo Genius Kit is designed to be used with iPads that interact with actual hand held pieces with the iPad, bringing the child's game pieces and actions to life. This super kit includes the Osmo base (stand & reflector) and three boxes of game pieces for Tangram, Numbers, and Words.
Masterpiece and Newton can be played with a piece of paper. When the child starts up an Osmo iPad game, the red reflector will place an image of what they see on the iPad screen onto the table in front of them. From there, children can engage in different activities in areas of art, math, science, literacy, and more.
This super kit can be categorized under stem kits age 6 and up. Kids can learn a wide array of subjects that include coding, Math, drawing, spelling, fundamentals of Physics, spatial relational skills and even world geography. Through this kit, you can integrate fun and learning at the same time – best of both worlds and kids won't even notice that they are learning while having fun.
All of the games included in the Osmo Genius Kit are engaging, fun, and will provide plenty of interactive play. Also, the games help kids improve their creative thinking. All the components are well-made and designed for kids. And what's more interesting is that Osmo provides additional lesson plans on their website that can be used with the games.
iRobot Root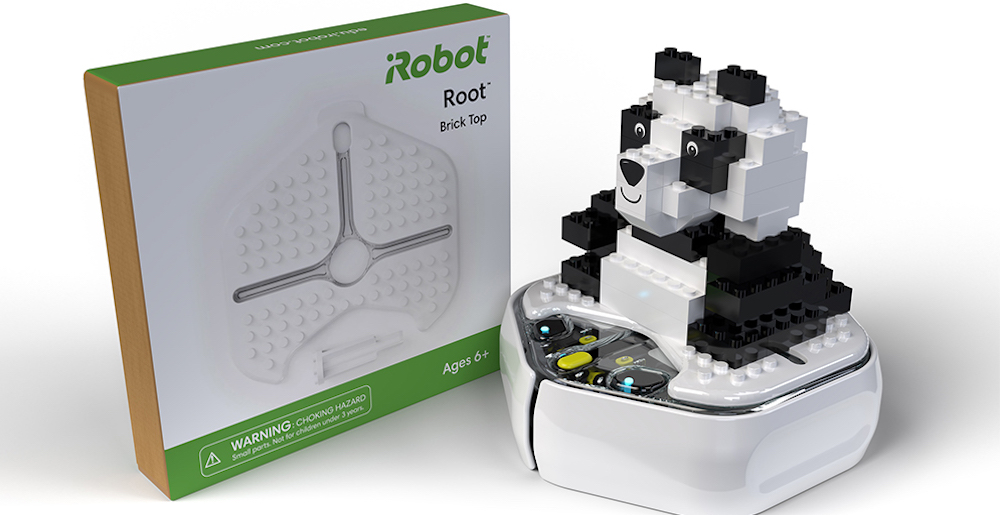 Manufactured by iRobot, Root is a robot that can be programmed to do a long list of activities, including drawing, climbing walls, and playing musical notes. It is a two-wheeled, mobile robot designed for STEM learning for kids. You can operate this super robot through the coding commands that you will make via the companion iRobot Coding App.
The company's vision is to provide a way for children of any skill-level, from pre-readers to experts, to learn to code. True enough, they offer two versions of Root – a lower-cost version for those seeking quality STEM building kits at-home, and the original Root designed as stem classroom kits and stem kits for elementary classrooms. This can definitely make learning to code more accessible to educators, students and parents alike.
This incredible robot can be accessed with the Root coding app that is packed with lessons, projects and activities to begin your hands-on problem solving with Root right out of the box. This robot is also perfect for those that are just starting with code programming as well as experienced users. You can switch the coding interface from graphical blocks for non-readers or beginners to full text for advanced coders.
This cool robot is recommended and categorized as stem kits age 6 and up. This is indeed a fun, easy and highly visible way to learn how to draw the connection between coding and robots.
Wonder Workshop Dash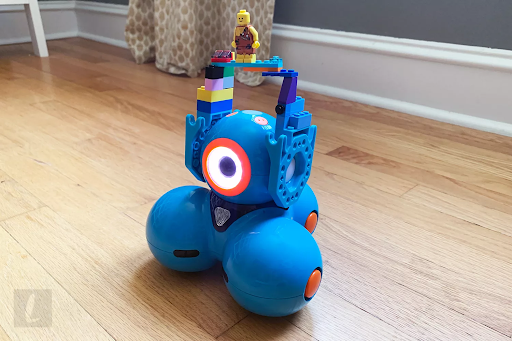 While some STEM kits require kids to build and code robots first, Wonder Workshop Dash uses a different method. The Wonder Workshop Dash robot gives you pre-assembled and ready to teach programming lessons right out of the box. The brightly colored automaton, which looks like a set of three turquoise balls with an infrared eye and wheels below, is amazingly stunning.
Kids who can't even read all the text directions in the software, will learn a lot from Dash and even more from optional accessories like the Sketch kit. This delightful rolling robot is very entertaining and is packed with a colorful personality. Kids at a young age will not have a problem navigating through the interface and writing simple programs in the available apps.
This incredible robot is not just a toy, but it's a learning tool designed to engage young minds and help them understand the basics of coding. The Dash robot has sensors (infrared, proximity, and potentiometers) all over its frame. It's built tough like a kid-friendly toy should be, which is more accessible compared to some make-your-own kits that produce robots that you'd probably have to repair following a long step-by-step procedure.
This one amazing robot is a wonderful learning toy for kids who want to learn the basics of coding and programming. While this robot is more expensive than the others, the durability, design and the no-assembly required characteristics makes it an investment worth spending.
Birdbrain Technologies Hummingbird Robotics Kit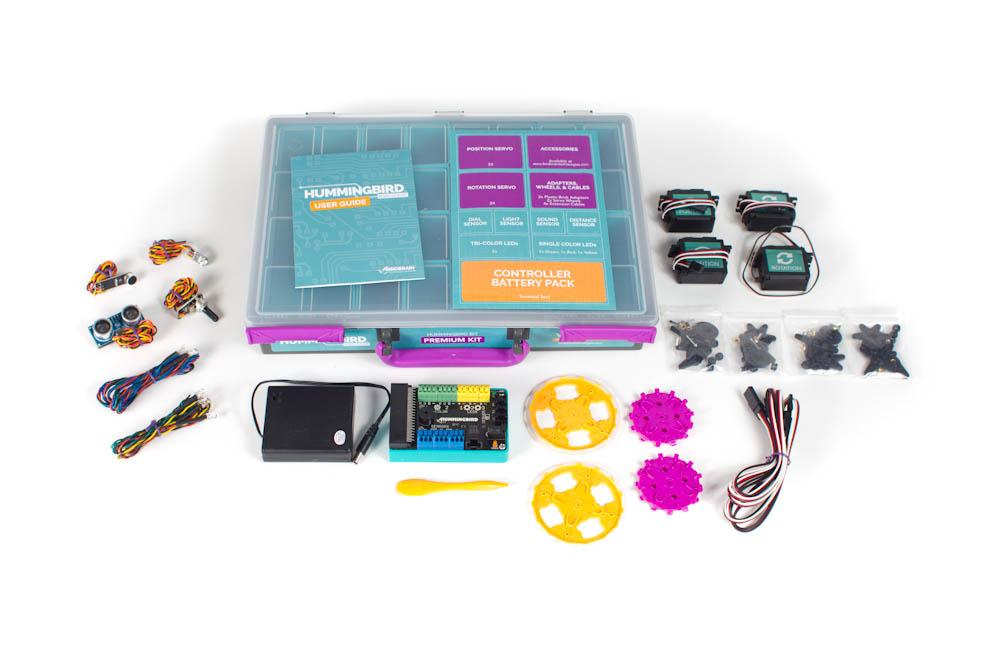 Manufactured by Birdbrain Technologies in Pittsburgh and developed at Carnegie Mellon University's Robotics Institute, the Hummingbird Robotics kit lets you make a robot with cardboard wrapped in tin foil that looks like R2D2 that can twirl, flash lights and even make amazing tricks.
The Hummingbird DUO Robotics kit is the second generation of Birdbrain Technologies' STEM kit. It is a super kit recommended and categorized as a stem kit age 10 and up. The Hummingbird Duo is simply two boards in one, operating as either an original Hummingbird controller or as an Arduino Leonardo with an integrated motor/servo shield and improved connectors. Arduino is built right into the controller of Hummingbird Duo, allowing the user to immediately move to that next step.
Most STEM robotic kits focus more on building robots, but Hummingbird considers robotics as just one element combined with craft materials and text to communicate ideas, thoughts and feelings. The kit consists of a customized control board, lights, sensors, and motors that can be connected to the controller by inserting parts into plastic clamps on the board. They navigate their creations on a computer by dragging and dropping icons, so they don't need to learn coding or programming languages.
Educators also testified that students who have experimented with this kit fostered interest in technology among students ages 11 and up. The programming interface of the Hummingbird is also simple even for small children. They can create expressions on a robot's face, making the colors of the lights green that will represent the eyes of a happy face and for an angry face he or she could drag the slider towards red eyes. And they can control motors to slant eyebrows up or down.
So what now?
Definitely, a cool and fun way to learn how to operate a robot while letting you integrate your children's creativity and STEM skills, giving them confidence to use technology even at their young age is the best way to choose which STEM kit suits your kids best!
References:
https://shop.robolink.com/pages/codrone-mini
https://www.itpro.co.uk/desktop-pcs/26689/bbc-microbit-review
https://www.playpiper.com/products/piper-mini?_pos=1&_psq=piper%20mini&_ss=e&_v=1.0
https://www.digitaltrends.com/?review=piper-computer-kit-review
https://www.stemfinity.com/Zumi
https://www.vexrobotics.com/go
https://sea.pcmag.com/ozobot-evo/22295/ozobot-evo
https://everyavenuelife.com/2019/12/osmo-review-genius-kit/
https://www.reviewed.com/parenting/features/irobot-root-coding-robot-kids-review
https://www.therobotreport.com/irobot-root-rt0-coding-robot-for-kids/
https://www.lifewire.com/wonder-workshop-dash-review-4774568
https://www.birdbraintechnologies.com/portal/hummingbirdbit/
https://www.roboticsbusinessreview.com/slideshow/birdbrain_technologies_hummingbird_duo_robotics_kit/