With the recent situation, kids are staying more at home with their gadgets, watching on YouTube, playing games alone or with their siblings. It is more challenging to get them to learn at home as they are more likely to get bored with some traditional learning devices.
Aside from engaging our pre-school children in traditional school activities, why not give them something they would really enjoy while learning and boosting their critical thinking and problem-solving skills?
Sphero has recently introduced a very exciting robot that will get your kids hooked on programming and robotics. Meet Sphero Indi, a robot that is driven and programmed through color.
What is Sphero indi?
Sphero indi is the most approachable, entry-level, learning robot for kids. indi inspires imaginative play-based learning by empowering kids to design and build their own mazes while teaching critical problem-solving and computational thinking skills. With its on-board color sensor and color tiles, Indi provides endless opportunities to rev kids' creativity with or without the need of an app.
Screenless Programming
indi is a screenless programming robot that doesn't require devices like laptop, tablet or smartphone to operate. With its color card programming, it would be highly appealing in a different way to early learners as it would allow them to move freely and collaborate with its more dynamic physical process. Kids can learn different skills such as pattern recognition, cause and effect, problem solving, critical and computational thinking, colors and directions.
indi in action
Actions of indi include Go, go faster!, Slow down, Stop, Celebrate!, Turn 90° left, Turn 90° right, Turn 45° left and Turn 45° right, They can be executed through specific colors that can be read by Indi through its sensor underneath. You can build mazes with endless combinations of color tiles.
What can we learn from indi?
Learn skills such as colors, pattern recognition, directions, cause and effect, problem solving, and computational thinking
Be inspired through open-ended, imaginative play-based learning with real-life scenarios
Be nurtured to explore and create – kids' natural instincts
So much more – the only limit is their imaginations!
indi Kits
indi can be learned at home and in the classroom.
indi student kit is being offered at $124.99 which includes the ff: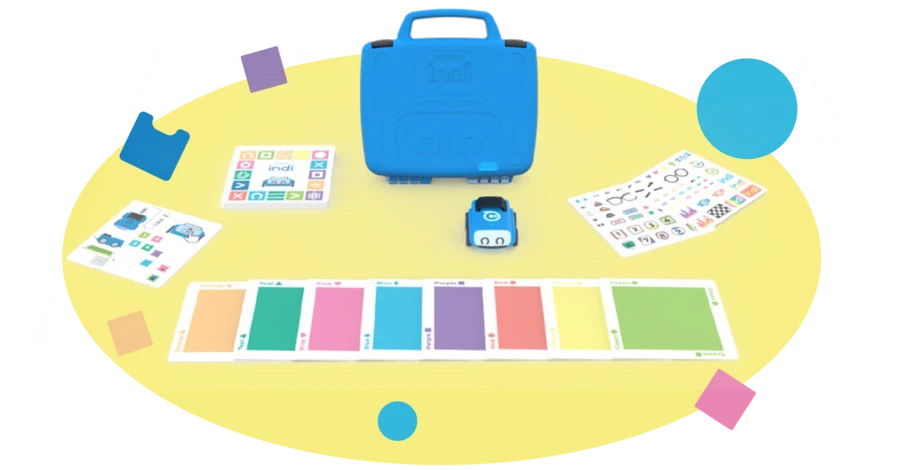 1 robot
20 durable silicone color tiles
1 student case
15 Beginner's Programming Challenge Cards
1 quick start guide
2 decorative sticker sheets to customize indi
1 charging cable
indi Class Pack (8 indis) is being offered at $1,199.99 which includes the ff: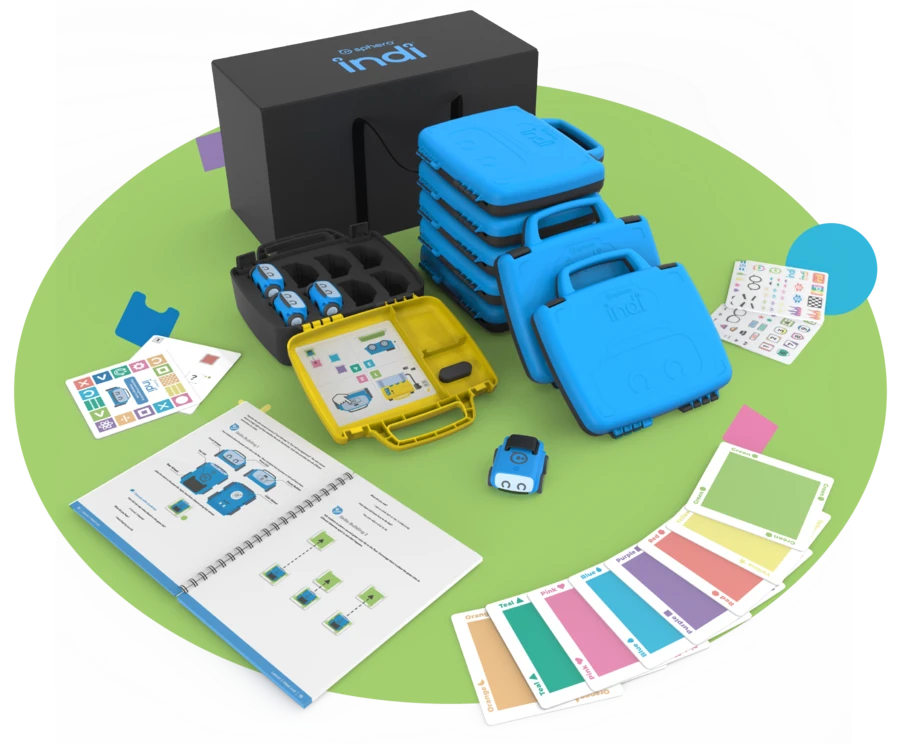 8 indi robots
8 durable student cases
1 charging case to charge and store 8 indi robots
1 Educator Guide Book
1 classroom tote • 160 durable silicone color tiles (20 per student case)
8 sets of 15 Beginner's Programming Challenge Cards (15 per student case)
2 sets of 30 replacement color cards with adhesive tape sheets
2 decorative sticker sheets for students to customize indi
8 charging cables
Learn more about indi here: https://sphero.com/pages/sphero-indi
References:
https://sphero.com/pages/sphero-indi
https://sphero.com/blogs/news/meet-sphero-indi