Ever wonder what to give your kids for their birthday? Or perhaps you want them to learn and be involved with robotics with the gift that you'll give them? There is just the right product for you and your tech savvy kids – Robolink's Rokit Smart, one of the best robot kits for kids! It is Robolink's original programmable robot kit perfect for those who want to start coding. This is considered a beginner robotics tool and a great introduction to both robotics and programming – a good robotics gift for children ages 12 years old and below and a good way to learn robots for elementary students in middle school.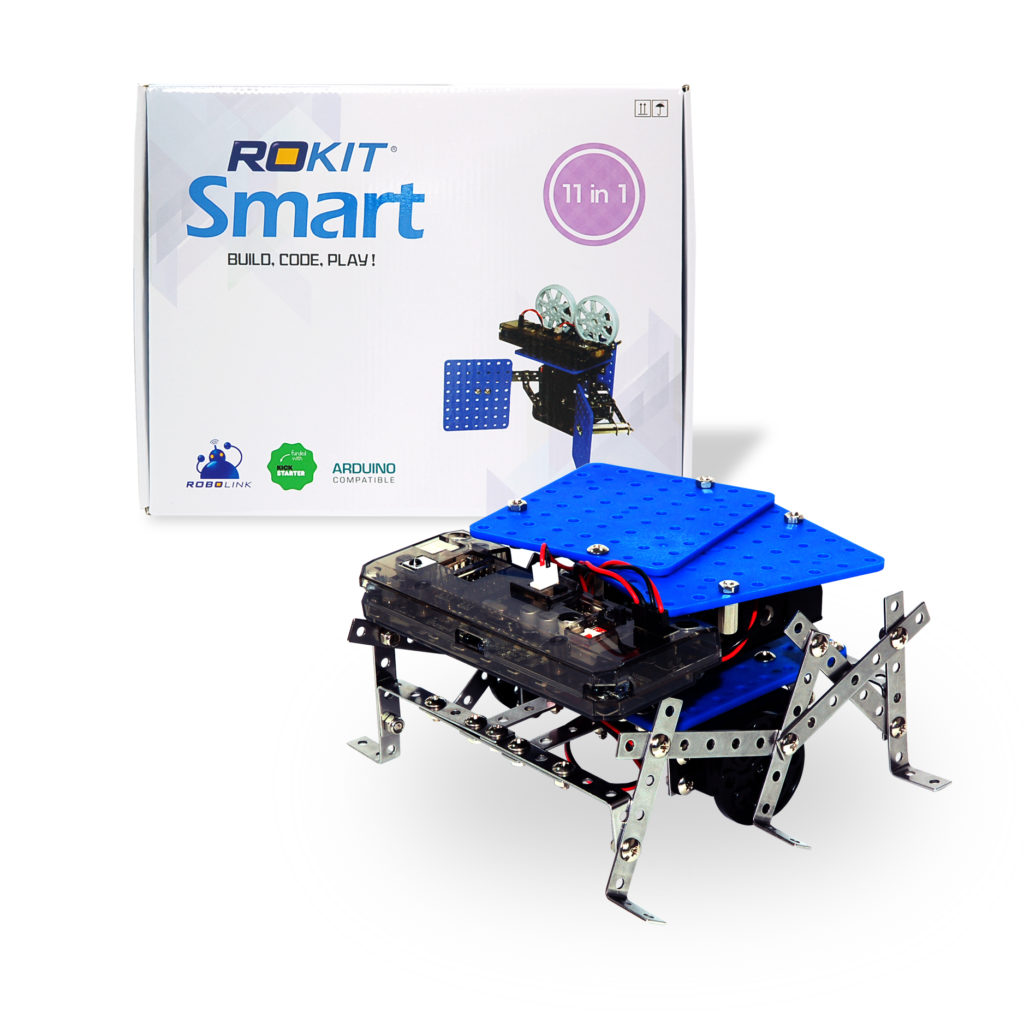 The kit includes a complete set of tools for building real robots – these are structural pieces that make up the body of each robot, and an Arduino Microcontroller, which controls the movements and actions of the robot as defined by whatever code is loaded onto it.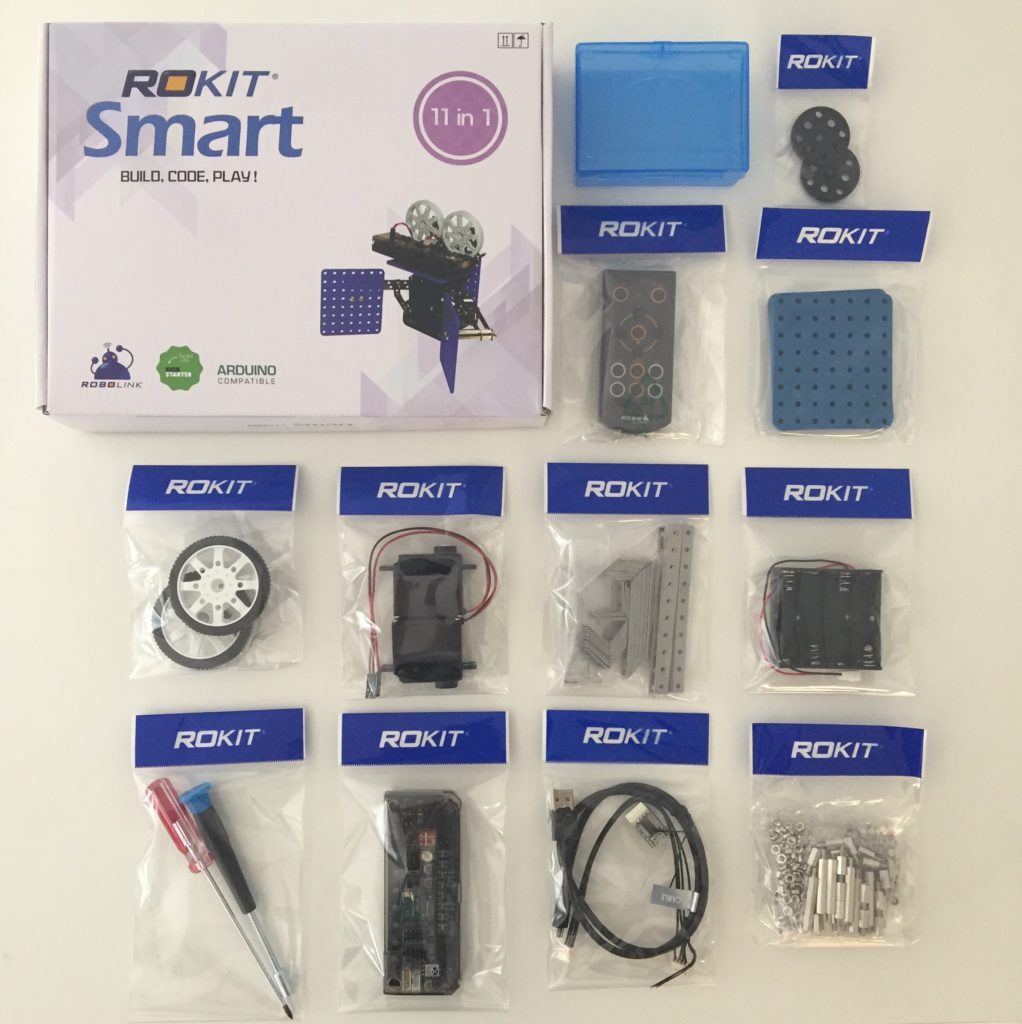 No need to worry on how to jump start with the kit as the creator's website, Robolink.com gives you programming lessons and instructions for building 11 robots using the Rokit Smart. Yes, you heard it right, 11 different robots from one awesome kit! The programming lessons are well-written and very easy to understand. These instructions must be followed precisely or else, the upload will fail.
This specific robot will let your kids learn design thinking and further code programming. By simply just creating their own design, they are able to build skills and even challenge themselves positively. The Robolink website also enables their users to experience engineering scenario, where their designs are constrained by the rule of competition.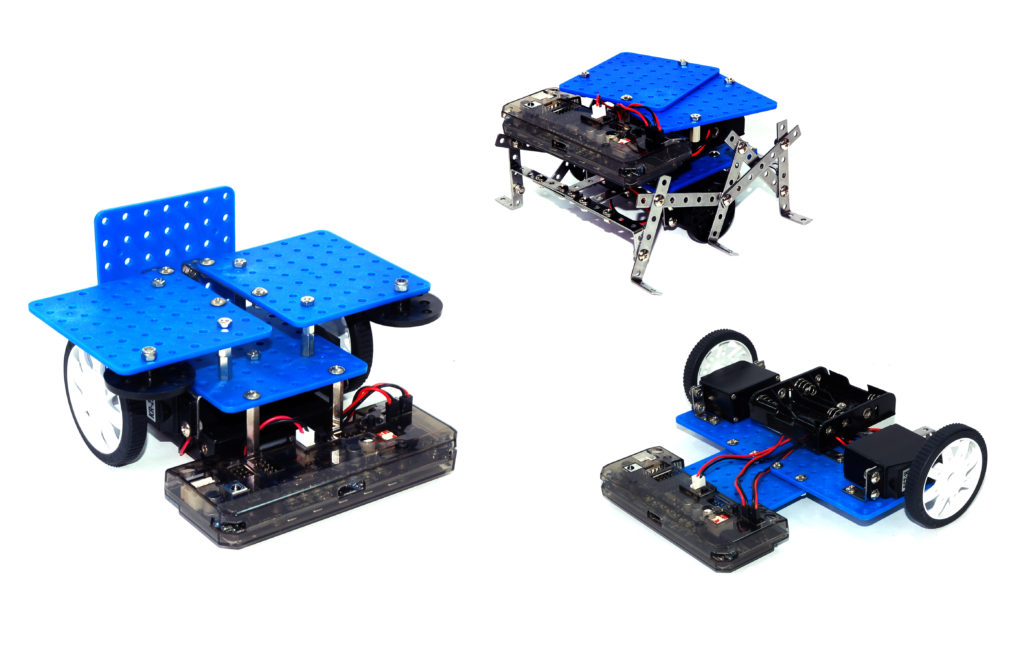 Rokit Smart has also been featured in Wall Street Journal and endorsed as one of the best robot toys for building STEM skills. One feature that's worth noting which the Wall Street Journal pointed is that ability to program Rokit Smart with Arduino and how Rokit Smart robots can be programmed to navigate paths and mazes. Now that's one great robot to start from – it is indeed a great introduction to engineering and design thinking for kids.
References:
https://shop.robolink.com/pages/rokit-smart
https://www.wsj.com/articles/the-best-robot-toys-for-building-kids-stem-skills-11588334425
https://www.robolink.com/rokit-smart-featured-by-wall-street-journal/
https://engineering.purdue.edu/INSPIRE/Reviews/kits/rokit-smart