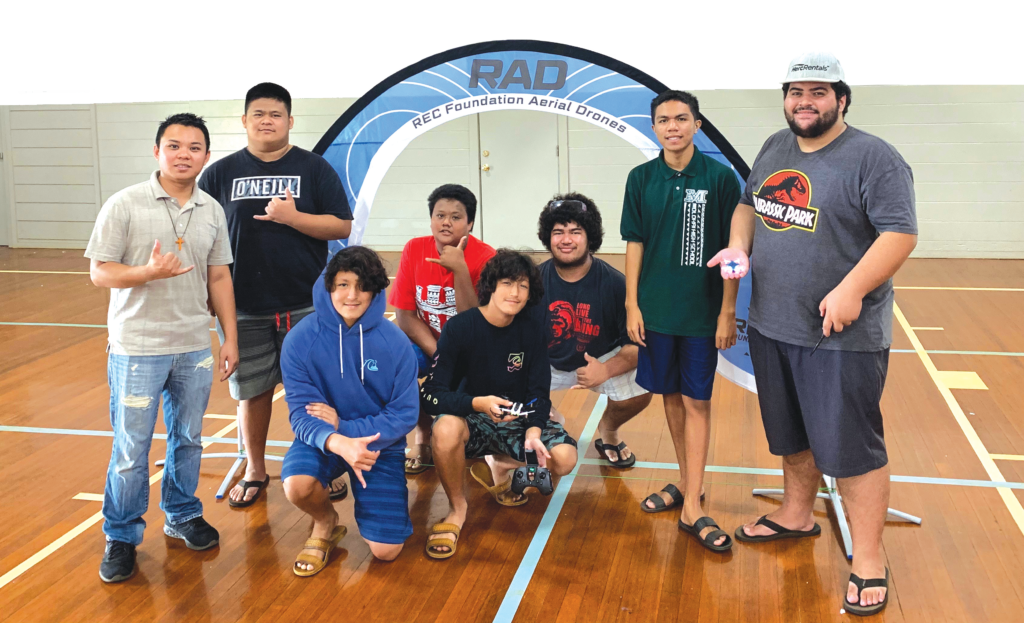 The REC Foundation Aerial Drones (RAD) program is a non-profit organization that is dedicated to establishing a competitive and educational platform for students of all ages. Specifically, the REC Foundation's Aerial Drones program focuses on student opportunities in training and participating in STEM (Science, Technology, Engineering & Mathematics) related competitions involving aerial drone operations.
This program is designed to provide students with opportunities that go beyond the traditional classroom experience, including hands-on training and mentorship experiences.
The REC Foundation encourages students to not only involve themselves in activities that encourage STEM education, but also those that offer a direct connection to the sciences as it is practiced by professionals within the industry.
How does the Virtual Aerial Drone (VRAD) program work?
The following is a general overview of how the REC Foundation's Virtual Aerial Drone (VRAD) program operates. The article will provide a more detailed look at the VRAD program in Part II.
Virtual Aerial Drone programs offer students an opportunity to explore and experience drone applications through virtual simulations, while still providing access to some hands-on training and mentorship experiences.
In brief, participants in this program operate aerial drones that are controlled by virtual reality systems. In order for this to work correctly, participants must be wearing goggles that allow them to view their computer screen from within the headset itself. This allows them to have a first-person perspective on their actions from within what they see on their monitor.
Participants are allowed to choose their preferred flying methods, including an Xbox controller or joystick. Usually, participants are able to select between "easy" and "intermediate" level flight options in order for them to gain an understanding of how VRAD works, while still allowing for room for error when learning.
The program is self-guided, allowing participants to learn at their own pace.
Students are able to log the amount of time they've spent learning how to operate virtual drones, which can be used for qualification purposes later on.
This way, students have access to a much larger library of drone simulations to choose from in order for them to gain experience.
For example, if one student prefers flying over racing, that participant could select a flight simulation setup that allows him/her to fly above the land instead of flying through it at high speeds. This program provides users with multiple ways of operating aerial drones within virtual reality systems. Although VRAD programs do not completely replace hands-on training experiences by the Aerial Drone communities (e.g. training camps), they do offer a platform for those interested in aerial drones to gain some familiarity with how these drone technologies function.
The benefits of participating in this program and why you should apply for it
The REC Foundation provides a platform to students through their VRAD programs for interested individuals to gain knowledge and become a part of the Aerial Drone community.
Specifically, if you are already involved in this community or would like to be, the VRAD program offers an excellent starting point for learners of all ages who are interested in aerial drones. In addition, VRAD is designed not only for those interested in learning how to fly drones but also for those that wish to experience applications of drone operations without having the ability to do so firsthand.
VRAD also provides a virtual environment that can offer much more interaction with drones than simply reading about them from a book.
In fact, there have been participants within these programs who have had limited knowledge of radiocommunication systems or drone technologies in general but have still been able to learn how to potentially fly an aerial drone through virtual reality simulations.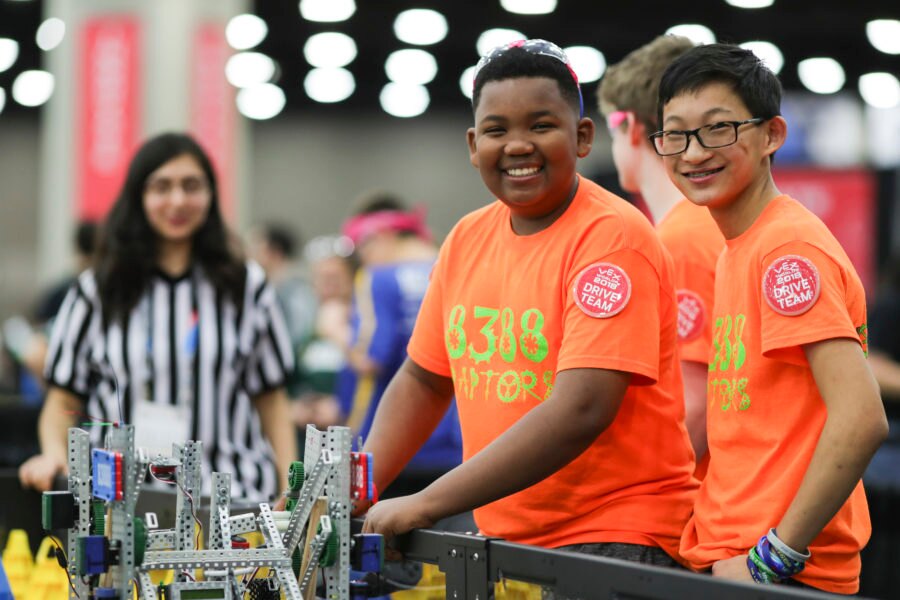 How to apply for this program?
Participants in the Virtual Aerial Drone program can be at any skill level, from advanced to beginner. VRAD programs are open for all students around the world who are between the ages of 8-18 years old. The REC Foundation does not currently have an upper age limit on applicants.
Participants in this program must be willing to commit a minimum of 4 hours per week to their participation in VRAD.
As mentioned earlier, participants do not need prior knowledge about drone technologies or radiocommunication systems in order to join a particular type of program because they will be taught about these topics themselves through the means of virtual reality and flight simulation.
This is why we recommend that participants be able to commit a minimum of 4 hours per week to their participation within the program, as it will take some time for them to become accustomed to learning how to use VRAD as well as immersive simulation aircraft Virtual.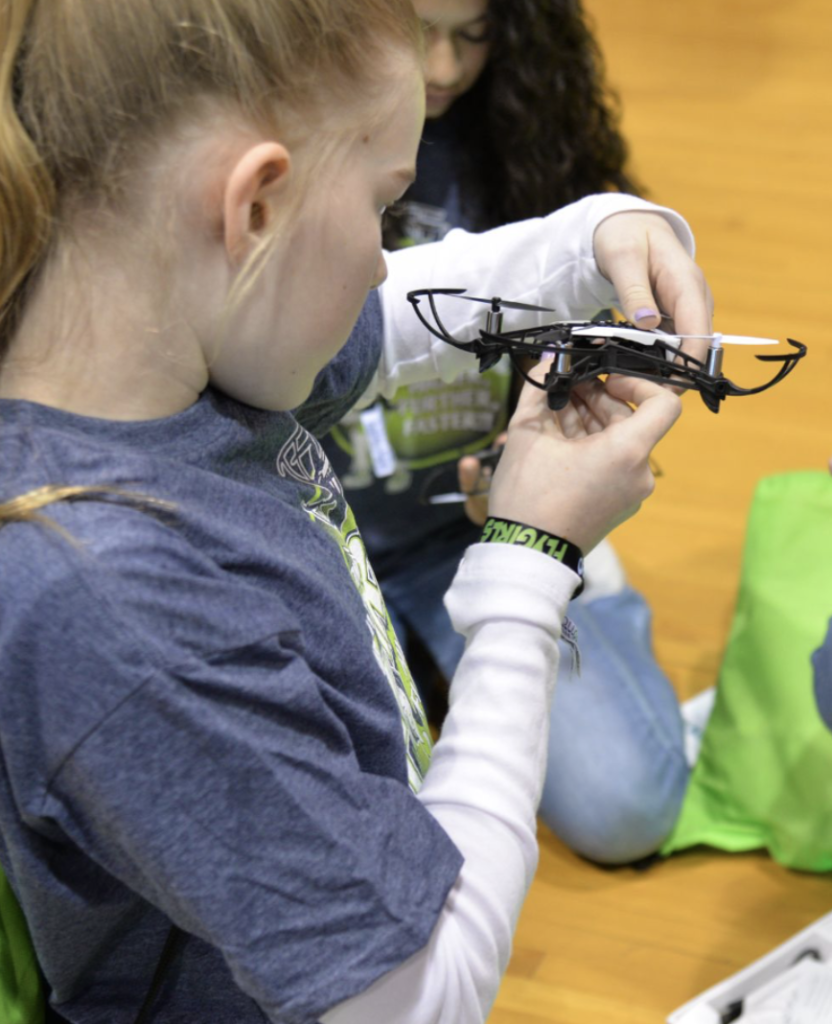 Conclusion:
Virtual Aerial Drone programs allow for participants to gain knowledge and familiarity with drone technologies, as well as providing a way for interested individuals to learn about these technologies without having the ability to explore them firsthand.
This program is open for all who wish to join and encourages applicants of all skill levels. Come and join the REC Foundation's Virtual Aerial Drone program!
Reference:
https://www.roboticseducation.org/radc/