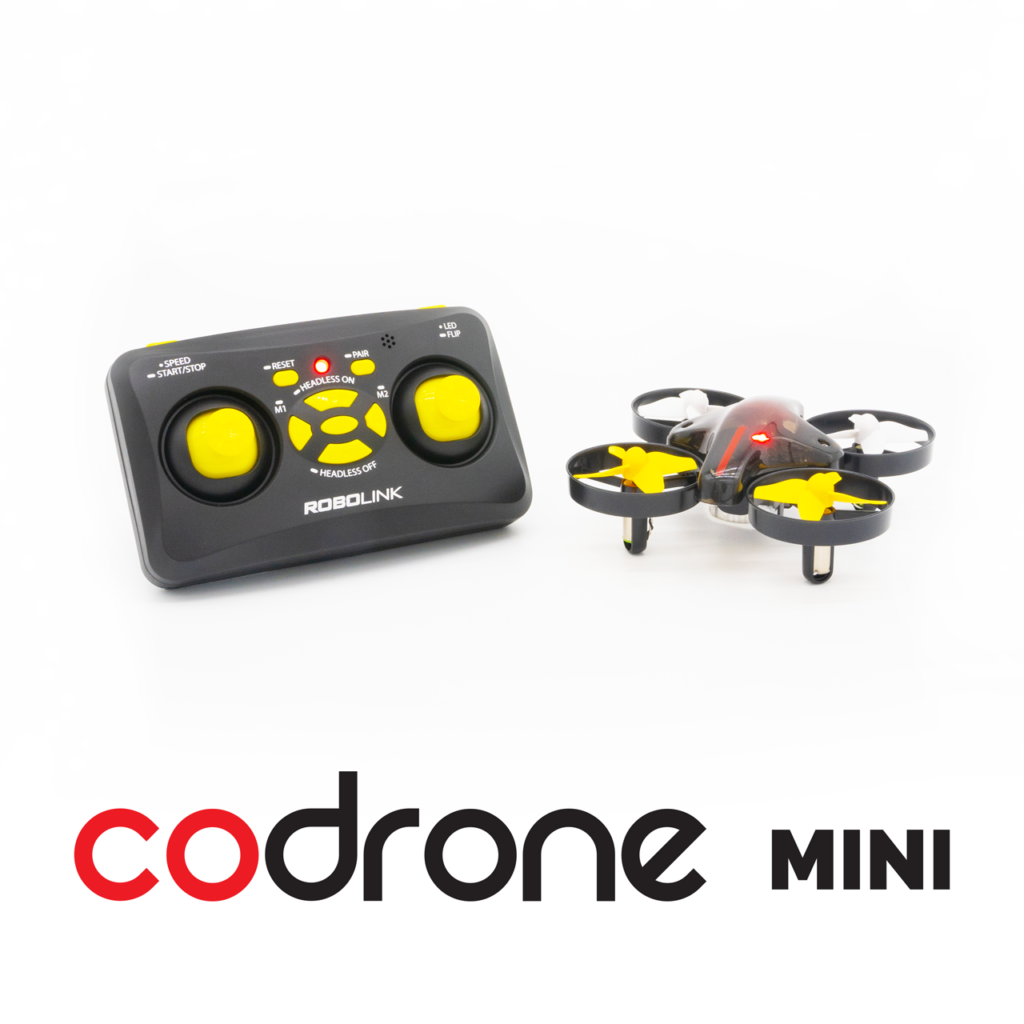 Robolink CoDrone Mini – STEAM Educational Drone
Robolink was established in 2012 and its main task was to encourage students all around the world to learn about the STEM (Science, Technology, Engineering, Math) way of education. By this way of learning, students will gain a lot of new experience which they will be able to apply for the real tasks they will have.
Robolink doesn't only produce educational drones but they also include the curriculum learning platform. They are currently located in San Diego and have two learning centers. If you want to order your CoDrone Mini educational drone, you can do it, because they have delivery all across the world.
CoDrone Mini Educational Drone
CoDrone Mini uses radio frequency to connect the remote and drone, so the range and connection is stronger compared with other drones.
By using CoDrone educational kit, you will learn how to program drones by using text-based coding in Python or block-based one with Blockly.
Keep in mind that the CoDrone Mini's increased durability and smaller size over CoDrone Pro/Lite makes it the ideal choice for beginners. It can do all of the same basic flight movements as CoDrone Pro/Lite, with the added capability of being able to do flips in four directions. While a smaller drone means fewer programmable LEDs and a shorter flight time, it's a compact and affordable option to make drone coding accessible to anyone.
CoDrone Mini Price
The current price of this educational model at the time of writing this article is $89.99.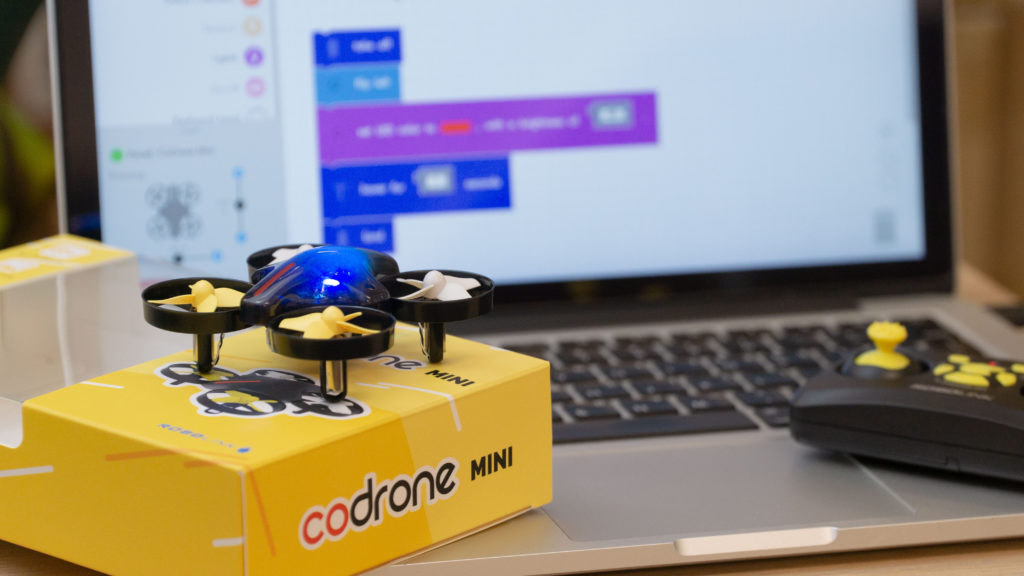 CoDrone Mini Specifications
Flight Range: 160 feet (48 m)
Flight time: 5 min
Weight: 0.71 ounce (20 g)
LED: 1 full color programmable (RGB) LED
Communication Protocol: Radio Frequency (RF) 2.4GHz
Sensors: High resolution air pressure sensor for altitude control, 3-axis gyroscope and 3-axis accelerometer for attitude control
CoDrone Mini Kits For The Educational Purposes
If you are interested in Robolink drone kits that are suitable for classroom, you can get them for:
CoDrone Mini Set of 12 kits – $1025.00
In this package, you will get 12 CoDrones Minis that also come with 12 remote controllers. Robolink has suggested that 2 students are recommended for one drone. In the following video, you will see how to fly your CoDrone Mini with remote control.
Reference:
https://shop.robolink.com/products/codrone-mini