AERIAL ROBOTICS IN STEM EDUCATION (ARISE) will kick off a high school level Drone Design Competition at the Annual Conference in November. The Drone tournaments will be hosted in a few different regions during the spring of 2022. The Championship will be in early summer 2022.
The Rules
The drone hardware should have a compatible flight controller (FC) that supports the PX4 or Ardupilot firmware. The drone frame size must be 400mm-600mm diagonal from motor shaft to motor shaft and with a maximum of 4 propellers. The arm and pre-arm switches are mandatory. Its battery range should only be either 3s (11.1 V) or 4s (14.8 V). Requirements for FPV cameras and monitors are forward facing, download facing, multi-camera configuration and gimbals, if applicable. As for the transmitters, the remote control is with at least 8 channels – 2.4 GHz, radio telemetry – 915Mhz and video transmitter (VTX) – 5.8 GHz. The drones must be able to deliver several payloads and remain in the air for the maximum mission duration of five (5) minutes.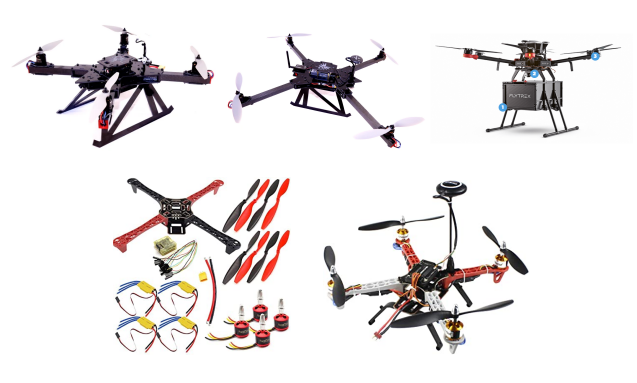 Here are the recommended Hardware Vendors and Stocks kits for this competition:
onPoynt Drone solutions
Holybro
NXP
The Mission
The competition has 4 different mission categories: Line-Of-Sight (LOS), Autonomous, Engineering process and Presentation and Innovative Design.
Line-Of-Sight (LOS) Mission
– The objective of the mission is to deliver at least 4 standard payloads to fixed locations with a soccer or football sized field within 3 minutes.
– The standard payload is a golf ball
– There will be 4 different 5-6 foot diameter wading pools at the corners of the field with a 5-gallon bucket in the center of each pool
– The goal is to get only one golf ball per location. 1 ball in the pool will accumulate 1 point while 1 ball in the bucket will accumulate 5 points.
– The maximum time of the mission is 5 minutes.
Autonomous Mission
– The objective of the mission is to program and fly within the boundaries of the field within 3 minutes. Each team has only 1 hour to program their mission. The waypoints and details are released on the day of the competition.
– All waypoints are GPS coordinates that will be defined on the day of the competition where each team will have a randomized order.
– Altitudes may differ at each waypoint.
Engineering Process and Presentation
– Each category will have a certain percentage that gives a total of 100%.
– Planning and Team Building (10%) – Introduction essay, Team members, Team photo and roles and Team mission patch.
– Project, Plan and Milestones (15%) – Project planning, Gantt Charts, Record of Tasks/Engineering Log book
– Design, Development and Test Plans (50%) – Detailed designs Parts list, Parts Performance charts and Test plans
– Presentation and Videos (25%) – Photo and video evidence of project, Video presentation and Oral presentation to judging committee
Innovative Design
– Same as the Engineering Process and Presentation category, each part of Innovative Design will have a certain percentage that gives a total of 100%.
– Technology (25%) – Design solution was comprehensive, design was well-justified, attention to detail, what technologies are used? Off-the-shell, DIY kits, programmable parts, microcontrollers, etc.
– Prototyping (50%) – Prototype is clearly and fully explained, Complete working drawings, schematics and wiring diagrams, bill of materials or Parts list is complete and Comprehensive test plans address all or nearly all design requirements.
– Design elegance, extensibility, cost (25%) – Does the design allow for easy addition of features? Design simplicity and Maintenance and supportability
The Scoring
Each mission category gives 25% of the overall Competition Score. The first, second and third place will be based on the cumulative scores from the 4 mission categories. Top teams in a Regional competition will advance to the National Finals which will be held in Dallas, Texas in June 2022.
References:
https://arisedrone.org/design-competition/
https://arisedrone.org/about-arise/