DJI Tello or also known as Ryze Tech Tello is one of the best beginner drones you can get at an affordable price of $99. The Tello flies attractively but has some restrictions when it comes to its aerial capabilities because of its inability to deal with wind. However, it can be a fun simple drone to fly with awesome programming features that make it easy to use.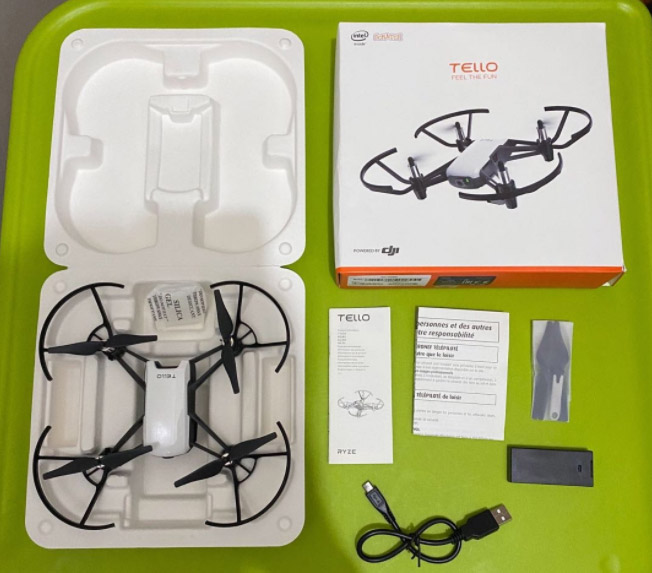 What you can get in the box:
1 Aircraft
4 Propellers (Pair)
1 Propeller Guards (Set)
1 Battery
1 Propeller Removal Tool
1 Micro USB Cable
DJI Tello Drone is a small drone, with a size of 6 x 6 x 1.3in/98 x 92.5 x 41mm. It weighs just under 3 ounces, so it does not need FAA registration. It also comes with an onboard nose-mounted camera that's capable of capturing 5MP (2592 x 1936) photos and streaming 720p HD video at a resolution of 1280 x 720. The 1100 mAh battery that powers the Tello only provides about 3 to 5 minutes of flight time, which isn't that long, especially when you are using the programmable features of the drone. The charging time of the battery though is about 1hr and 15 min, which isn't too bad.
See small programmable drone with remote controller at an affordable price of $89.99 – Robolink CoDrone Mini
Tello can be controlled through an app, a remote control or through the Scratch programming interface. The Tello app is free for iOS and Android smartphones. The program is very simple and it has a good level of control for beginners and experienced ones. It's a pretty fast maneuverable drone with amazing speed for its size. GPS is not available on this drone, so you can't program a course and set the drone to follow it through the smartphone app. If the drone flies out of Wi-Fi range, it hovers in place until it reacquires the signal. The maximum range you could control the drone at was closer to 30-40m, and there are limits on its altitude too.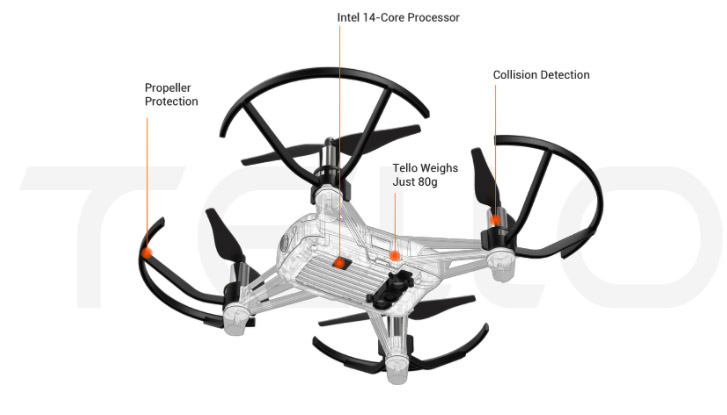 Overall, you buy Ryze Tech Tello if you want to learn the basics, looking for a drone to use for travelling, want to fly or play it indoors with responsive controls. This is not advisable for those living in windy places, if you are looking for high quality videos or a high range drone to fly or want to learn programming as the Scratch support is sloppily created, very limited and incompetently documented.
References:
https://www.techradar.com/reviews/ryze-tello
https://www.tomsguide.com/us/ryze-tello-drone,review-5725.html
https://dronedj.com/2018/09/22/review-ryze-tello-best-drone/