During the last few years, we've seen quite an increase in the number of apps powered by different image detection technologies introduced by different companies on the market. One of the latest developments these days is mask detection AI learning which is viable due to the current situation the world is facing.
Using a system based on machine learning, face mask detection using OpenCV or Arduino, Pytorch face mask detection or face mask dataset Kaggle, there are some face mask apps now that are designed to keep you safe in indoor environments by detecting human faces wearing masks. Let's take a look at a no-code AI platform mask recognition software, Robolink's Mask Detection App.

Robolink's Mask Detection app can be accessed through a webcam-based gadget such as a laptop or computer. It has a pre-trained mask model that can detect faces with mask and no mask. By clicking the test button, it captures a frame from webcam streaming and it detects faces and labels it with either mask or no mask.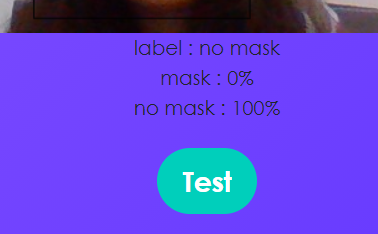 Once done with the testing, you can train your own machine by hitting the train button. It has two buttons, Mask and No Mask. When the Mask button is clicked, it captures the image from the webcam and detects the face. The captured data is added to the 'mask' class. Same goes when you hit the No Mask button but the data is added to the 'no mask' class. You can capture as many images as you want and it will be shown on right next to the mask/no mask button. Once done, hit the Train button to train the model.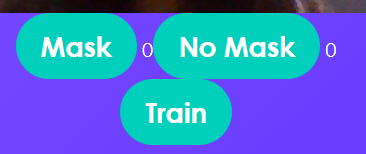 This app is a teachable machine alternative as it is also easy to use and let you experience artificial intelligence technology. It might be a good machine learning course for beginners as it helps you how to self study artificial intelligence. Also, it would be a helpful solution for business especially nowadays that a face mask is necessary wherever you go.
References:
https://www.robolink.com/mask-detection/
https://img.etimg.com/thumb/msid-77782370,width-650,imgsize-319096,,resizemode-4,quality-100/masks-may-protect-the-people-wearing-them-by-reducing-the-amount-of-droplets-from-others-that-might-make-contact-with-them-.jpg