Using drones as a means to teach kids Science, Technology, Engineering, and Mathematics (STEM) learning is a great and fun way to help them develop 21st-century skills like critical thinking and problem-solving skills. Activities like these not just bring out creativity among children but also enable them to remember the lessons for life. Drones introduce children to computer programming, and here are some top companies that have a great impact on making educational drones.
Skydio
Skydio is the leading U.S. drone manufacturer and world leader in autonomous flight. Skydio leverages breakthrough AI to create the world's most intelligent flying machines for use by consumers, enterprises, and government customers. The business turned into a unicorn in March 2021, becoming the first US drone manufacturer with a worth greater than $1 billion.
The follow-me drone Skydio X2 is very intelligent. It uses six 4K 200° navigation cameras to provide 360° obstacle avoidance, inbuilt AI powered by an NVIDIA TX2, to understand its surroundings, and intelligent decision-making. With the aid of Skydio X2, anyone may become an accomplished pilot and complete tasks more quickly and safely.
Robolink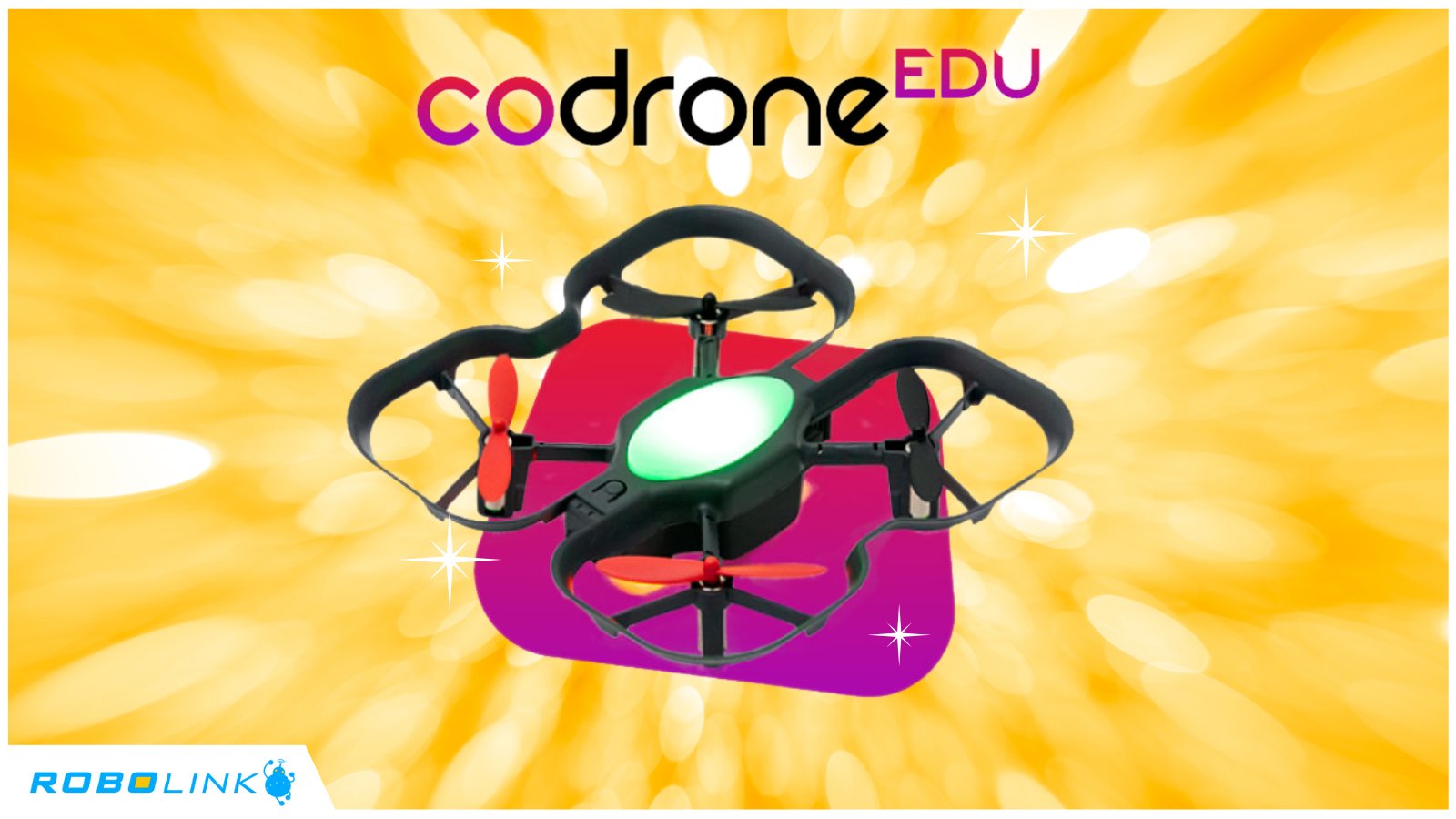 Robolink is a California-based company that produces educational drones. As a tiny after-school program among friends teaching local children about engineering using fundamental robotics components, they got their start in San Diego in 2012. Schools started buying their kits more frequently as they searched for resources that could teach STEM and coding without relying solely on screens. As a result, they invested in developing a second robotics kit, and in 2016, after raising $230K on Kickstarter, they released the CoDrone Pro, their first programmable drone.
Now, they introduced their latest and best drone which is the approved drone for the Aerial Drone Competition, The CoDrone EDU. In fact, it's meant to be the successor to their CoDrone Pro. CoDrone EDU is a programmable drone, meant for learning in the classroom. Code it in Python or start from the basics with block-based coding. Unique to this drone are its color sensors, a front range sensor, and a bottom range sensor, among others—all usable in code.
Ryze Tech
Ryze Tech startup Ryze Technologies was founded in 2017 and is situated in Shenzhen, China. Making drone flying enjoyable and entertaining is their aim. They also think that play is an important component of learning, and learning about drones can be exciting and fun. These concepts served as the foundation for their initial product, Tello.
Tello is an easy-to-use drone that combines industry-leading technology and entertainment with a DJI flight control system and an Intel processor. Tello is simple to transport to any place due to its small size. Tello also supports Smartphone VR Headsets, which gives users an additional incentive to fly and crank up the enjoyment for those who enjoy speed and adrenaline.
Parrot
Parrot is a European leader in professional drones. Their goal is to advance the industry by establishing new guidelines for using drones professionally for business. They presented the first 4G UAV to pros with their new professional drone, the ANAFI Ai. Users of their 4G drone service no longer have interference problems. The largest partner ecosystem for commercial drones belongs to Parrot. It includes media and data cloud platforms (Survae), real-time geospatial situational awareness (Rapid Imaging, Textron Systems), surveying and mapping, enterprise drone platforms, flight logs services (DroneLogbook, Airdata), public safety programs (DroneSense), and advanced mission planning (QGroundControl, UgCS) (PIX4D). Moreover, Parrot complies with the EU's General Data Protection Regulation (GDPR).
Bitcraze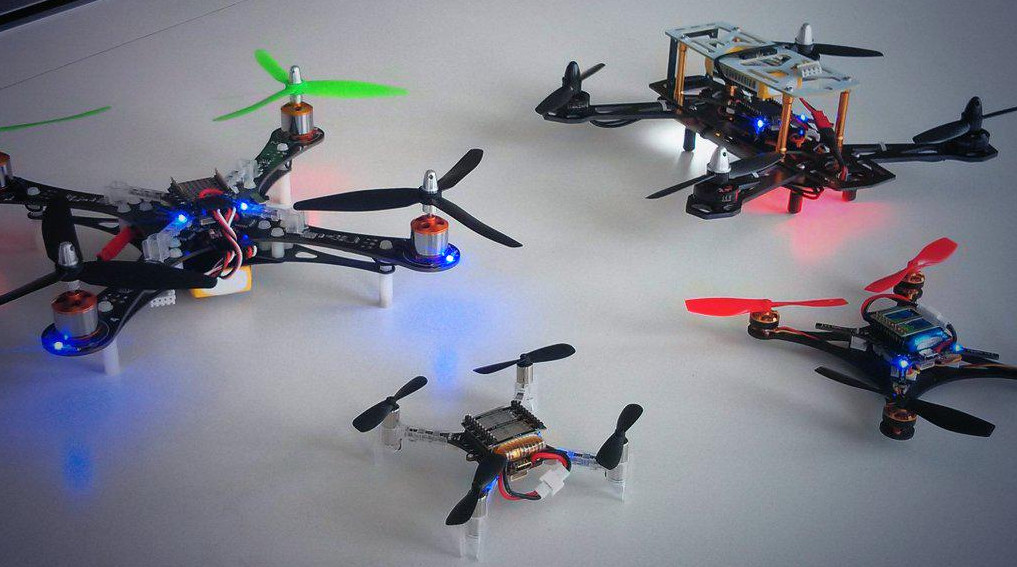 In 2011, the creators of the Crazyflie quadcopter launched Bitcraze, a company based in Sweden. The company's mission was to finance the creation of a Crazyflie kit and its distribution as an open-source development platform. All three of the Crazyflie founders were working for the Swedish consulting firm Epsilon AB at the time when they began work on the Crazyflie quadcopter in late 2009 as a competence development project named Daedalus. Things really started to take off in 2010 when they made the decision to upload a Crazyflie film to Hackaday.com. After more research and development, they made the decision to create a Crazyflie kit that would be produced and offered as an open-source development tool. At this point, they believed that the project had surpassed the Daedalus Projects and decided to launch Bitcraze.io in order to finance the development and manufacture of the kit they created Bitcraze AB.
The Crazyflie 2.1 is a lightweight, open-source flying development platform that fits in the palm of your hand and only weighs 27g. You have the choice of downloading their app and utilizing your mobile device as a controller or, in combination with the Crazyradio PA, using your computer to display data and fly with a gaming controller thanks to the Crazyflie 2.1's low-latency/long-range radio and Bluetooth LE capabilities.
DJI
A number of state-owned organizations support SZ DJI Technology Co., Ltd., also known as Shenzhen DJI Sciences and Technologies Ltd. or DJI, a Chinese technology corporation with its headquarters in Shenzhen, Guangdong. With its headquarters in Shenzhen, which is frequently referred to as China's Silicon Valley, DJI has direct access to the suppliers, raw materials, and pool of young, innovative people required for long-term success. They have expanded from a single tiny office in 2006 to a global workforce by utilizing these resources. We now have offices in the Netherlands, Beijing, Shanghai, Hong Kong, South Korea, Germany, the United States, and Japan.
The compact and highly capable DJI Mini 3 Pro is as powerful as it is small. It is not only regulation-friendly but also the safest in its series thanks to its reduced weight of under 249 g and updated safety measures. It redefines what it means to fly a Mini with a 1/1.3-inch sensor and premium functionality.
References:
https://www.robolink.com/products/codrone-edu
https://www.dji.com/robomaster-tt?site=brandsite&from=landing_page
https://en.wikipedia.org/wiki/Skydio
https://www.ryzerobotics.com/tello
https://blog.studiosport.fr/wp-content/uploads/2018/04/Application-Tello-2-1280×720.jpg
https://www.bitcraze.io/wp-content/uploads/2016/03/Crazyflie-extended-family.jpg