Over the years, drones have become popular because of their practical uses especially in the field of education to learn coding and programming. As more drones are being introduced in the market, it is hard to know what's best for individuals, students, teachers, drone enthusiasts, etc. In this blog, I will introduce you to a newly designed drone that is perfect for both home and school.
Robolink has made its huge break with their first self-driving car kit which means that they are an experienced company when it comes to coding and programming. They have successfully funded 4 Kickstarter campaigns since 2015 and raised up to 500% above their goals.
With their CoDrone series, Pro, Lite and Mini, comes a one-of-a-kind programmable drone designed for the classroom!
Meet CoDrone EDU!
CoDrone EDU is an excellent way to learn 21st century technical skills with its programmable lights, flight patterns, and access to 7 sensors. It has a stable connection with its 2.4 GHz RF communication with 50-meter range. The company uses RF for better stability in the classroom. It also comes with a remote controller so it's ready to fly right out of the box!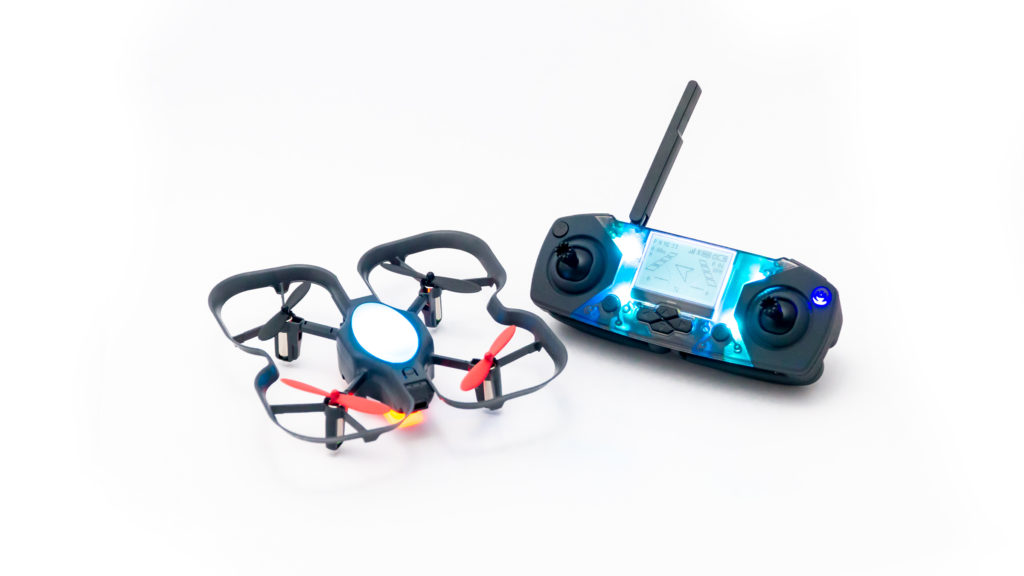 Specifications:
138.8 x 138.5 x 34.8 mm
54.8 grams
2.5 meters per second
9 kilometers per hour
2.4 Ghz RF communication
50-meter range RF communication
7-8 min flight time per charged battery
CoDrone EDU is best for kids grades 6 and up, especially designed for middle school and above.
Free Curriculum
Same as the other CoDrone series, CoDrone EDU comes with free online lessons for students and free lesson plans for teachers. It can be programmed with Python (a text-based coding language) and Blockly (a block-based coding language).
To learn more about CoDrone EDU, go to Robolink Website.