Do you want to encourage your kids' creativity and build their interest in technology without having to use a computer or iPad for screentime? Yes, it's possible with Buildy Bots!
Buildy Bots is the first hands-on coding toy in South Korea and now making its way to North America! From the maker RoboRobo, who is a leading Robotics and Coding specializing in educational robots and programming tool, they teamed up with Robolink, Inc., another company based in California that focuses on the STEM education where it integrates scientific, technical, engineering and mathematical aspects of learning. Through this partnership, a unique and fun way of learning STEM has been created. This kit from South Korea has also been remastered by Robolink to create a series of kits that blends open play and exploration with structured learning that kids will definitely love. Each kit brings new hardware, technology and challenges, all designed to develop the creativity and critical thinking side of your child.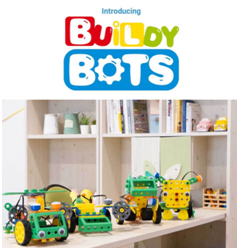 Buildy Bots is a zero-screentime coding and robotics kit designed for kids ages 5 and up. Through this kit, kids are able to learn and play all in one bundle. Designed with easy-to-grip nuts and bolts that lock with ease, kids can easily build simple machines and even develop their fine motor skills all at the same time.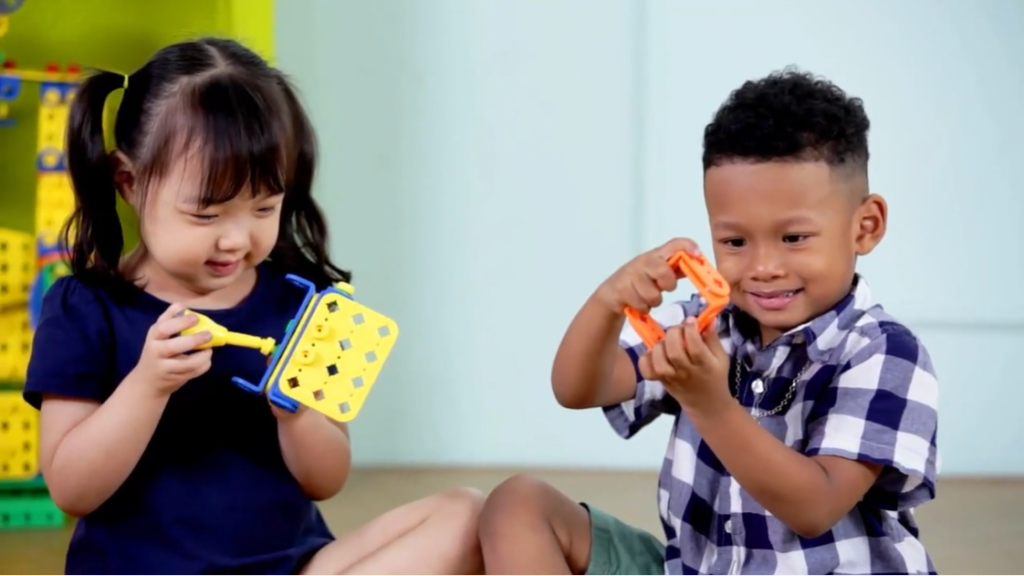 All parts and tools included in the kits are specially designed for a child's hands to grip, so your kids will never worry about asking for help to assemble as they can build the robot themselves. The kit also comes with an assembly manual and curriculum to guide your child with fun activities using the coding blocks with easy assembly. Your kids can also play music, light up LEDs, sense objects and move their robots through the coding blocks.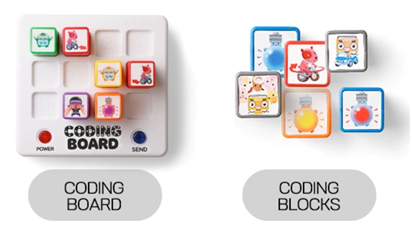 The Buildy Bots coding board uses short -distance wireless technology (NFC) and it is paired with coding blocks that represents an action that when placed in successive order, it will create a simple to complex programs – that means coding can happen even without a computer or device! And the best part is – the blocks are made with pictures, so coding can happen without reading.
If your kids don't like to code right away, a remote control can also be handy and it lets your young builder drive their robot creations before learning to code.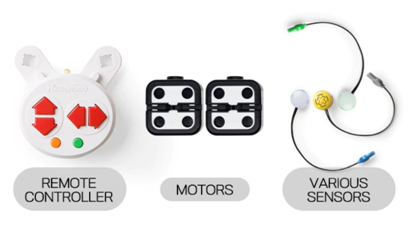 Through this one-of-a-kind kit, young children could build their creativity, enhance their fine-motor skills, learn physical computing and develop critical thinking skills which is needed for the 21st century world we live in today. Not to mention, these skills are being developed while they play! Truly a good way to encourage them to learn and have fun all at the same time.
References:
https://www.kickstarter.com/projects/robolink/buildy-bots-zero-screen-time-coding-and-robots-for-kids-5?ref=project_link
https://eng.roborobo.co.kr/company/ability
https://eng.roborobo.co.kr/main