Ever wonder why drones are popular these days? Drones are a wonder of modern technology that support industries such as film production, aerial photography and drone engineering not to mention that drones are also a favorite when it comes to STEM learning. Yes, you heard it right! In schools, a lot of drone kits are being used for learning as there are specific drone models that are programmable, these have become an increasingly critical element of a modern education.
Codable Drones
Codable drones are designed for educational purposes to help students improve skills while having fun at the same time. These drones will let students learn how to code, but more than that, they can learn skills in leadership, community involvement, communicating across different technology platforms, finding their passion and teamwork, which will position them for success well beyond their school years.
Start your drone journey with Robolink Codrone Pro programmable and educational drone kit. Robolink is a Robotics education company that aims to encourage students to engage with STEM. Their mission is to make STEM education accessible, engaging and fun! They offer lots of awesome kits and will teach you how to code drones.
What a great way to start is with their starter kit, CoDrone Lite. This is one of the codable drones they offer for STEM education.  This drone is a basic aerial drone suitable for ages 10 and up. Included in the kit is a CoDrone unit, a battery and charger, extra propellers, and a Bluetooth-capable pre-made circuit board. This will teach you basic programming skills on how to navigate and even give some tips and tricks on how to fly drones with style! Learn how to program your own custom flight patterns, programming remotes, how to navigate through obstacles, and more.
Another Robolink's innovation that can get you more interested in drone programming is their latest drone, the CoDrone Mini! It uses radio frequency to connect the remote and drone, so the range and connection is stronger. Use code to make the CoDrone Mini zip around, flash colors, do flips, and even grab sensor readings.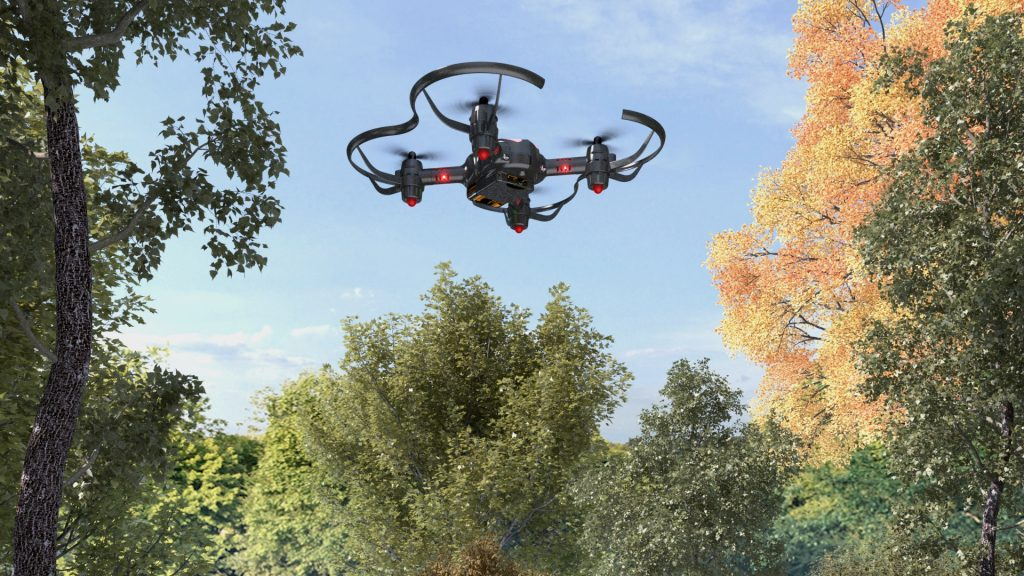 Throttle, Yaw, Pitch, Roll
Some of the great features is to experience the flight code of the drone – you can program your drone to do drone throttle, pitch, yaw and roll. Throttle controls the vertical up and down motion of the drone. Positive throttle will make the drone fly higher and negative throttle will make the drone fly lower. Yaw is the left and right rotation of the drone. Positive yaw will make the drone turn to the right and negative yaw will make the drone turn to the left. Pitch is the forward and backward tilt of the drone. A positive pitch will make the drone tilt and move forward and negative pitch will make the drone tilt and move backwards. Roll is the side to side tilt of the drone. Positive roll will make the drone tilt to the right and negative roll will make the drone tilt to the left.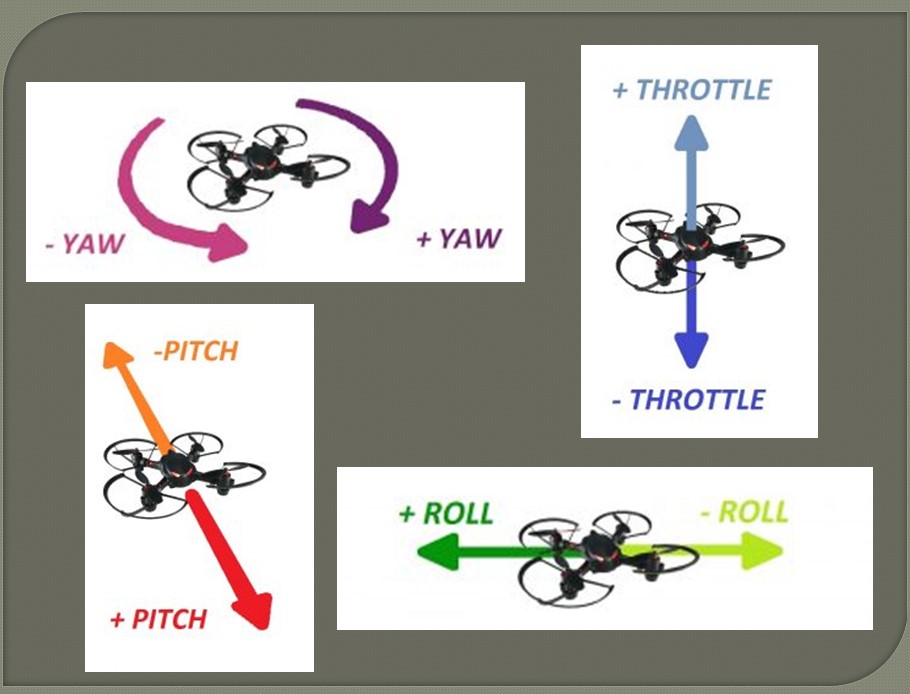 CoDrone has a lot more to offer! You can play with it and do more tricks other than the basic flight movements. You can code it to do pattern flying, motion tracking, auto hovering, turtle turn, and so much more! Try it and figure out some cool movements that this tiny quadcopter can do.
These are just a few of the many awesome flight tricks you can do with your drone. Coding drones will not only make your kids learn the basic engineering and robotics skills, but this will also give them the opportunity to enjoy what they're doing – this is a smart way to involve kids at their young age to boost their love for learning.
References:
https://shop.robolink.com/pages/codrone-pro-lite
https://learn.robolink.com/product/codrone-mini/
https://ozrobotics.com/shop/codrone-lite-for-audiences-who-want-a-simple-intro-to-programming/
https://engineering.purdue.edu/INSPIRE/Reviews/toys/codrone-lite
https://www.robolink.com/snap-lesson-3/